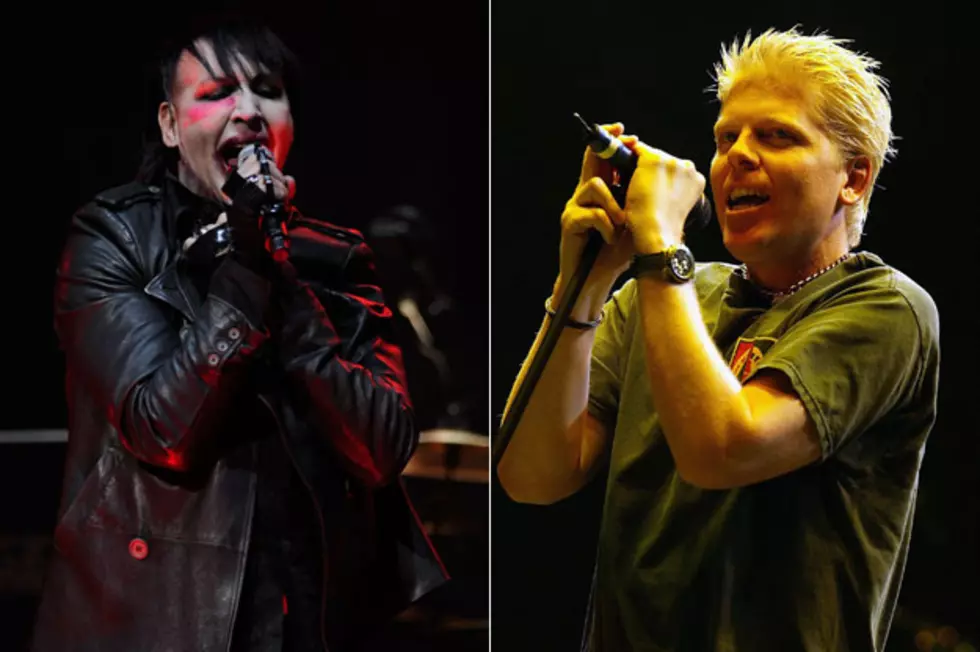 Marilyn Manson + The Offspring to Headline 2012 Sunset Strip Music Festival
While details of the 2012 Sunset Strip Music Festival weekend are still coming together, the Los Angeles-based festival's website went live with the news on who will be playing the outdoor stages on Aug. 18.
The lineup features Marilyn Manson, the Offspring, Bad Religion, Black Label Society and Dead Sara on the rock stage, while the other outdoor stage will keep things grooving with Steve Aoki, Far East Movement, De La Soul, Das Racist and the Mowgli's.
The event, which this year will celebrate the musical legacy of classic rock legends the Doors, kicks off Thursday, Aug. 16, and runs through Saturday, Aug. 18. The first two nights are typically spread amongst the House of Blues, Key Club, Roxy Theatre, Viper Room and Whisky-a-Go-Go clubs on Hollywood's famous Sunset Strip, while the final day includes a street closure so the bands can move outside for a massive bash.
Last year's honorees were Motley Crue, with Slash and Ozzy Osbourne among those saluted during the initial years of the event. Tickets for this year's Sunset Strip Music Festival are available here.