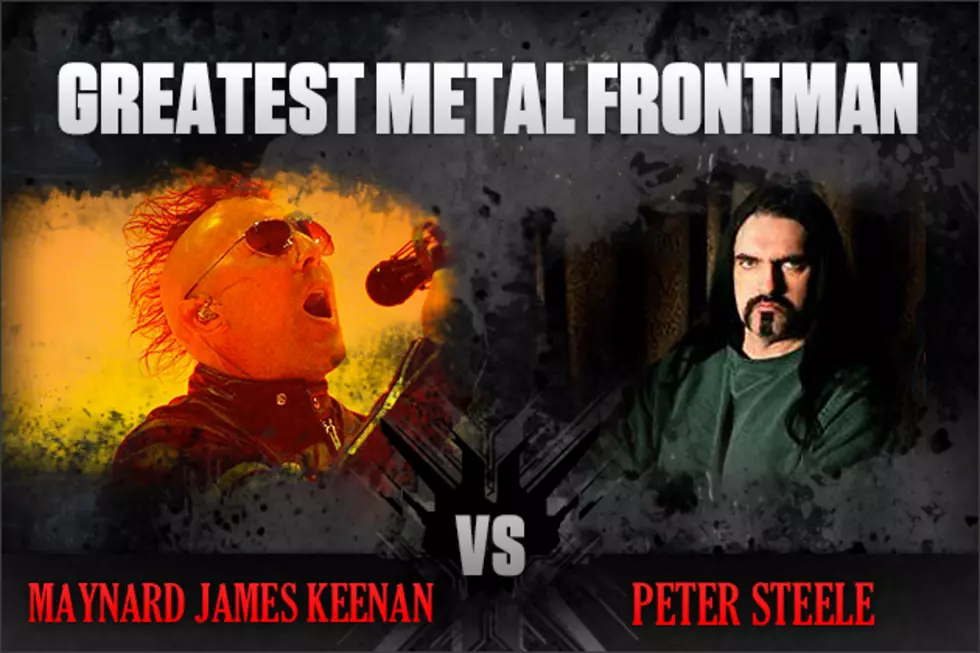 Maynard James Keenan vs. Peter Steele – Greatest Metal Frontman, Round 1
Gary Miller, Getty Images / Type O Negative: Official Site
Maynard James Keenan fronts Tool, one of the most unique and complex bands to ever hit a recording studio or stage. The intricacy of his vocal patterns blends effortlessly within the many layers of Tool's music. Add the fact that Maynard also fronts A Perfect Circle and Puscifer, and he's one of rock and metal's most accomplished frontmen.
Peter Steele was a hulking man with a booming deep voice and an exaggerated sense of sarcasm and wit. He made Type O Negative's live approach an "us vs. them" mentality, taunting the crowd and often making self-deprecating comments about his own band. The gothic doom band are often categorized as a blend of the Beatles and Black Sabbath, a compliment which the singer-bassist proudly boasted.
Maynard James Keenan or Peter Steele? Cast your vote for the Greatest Metal Frontman in the poll below! Voting for this round closes on Sunday, Nov. 3 at 11:59PM ET. Fans can vote once per hour, so keep coming back to make sure that your favorite metal musician wins!