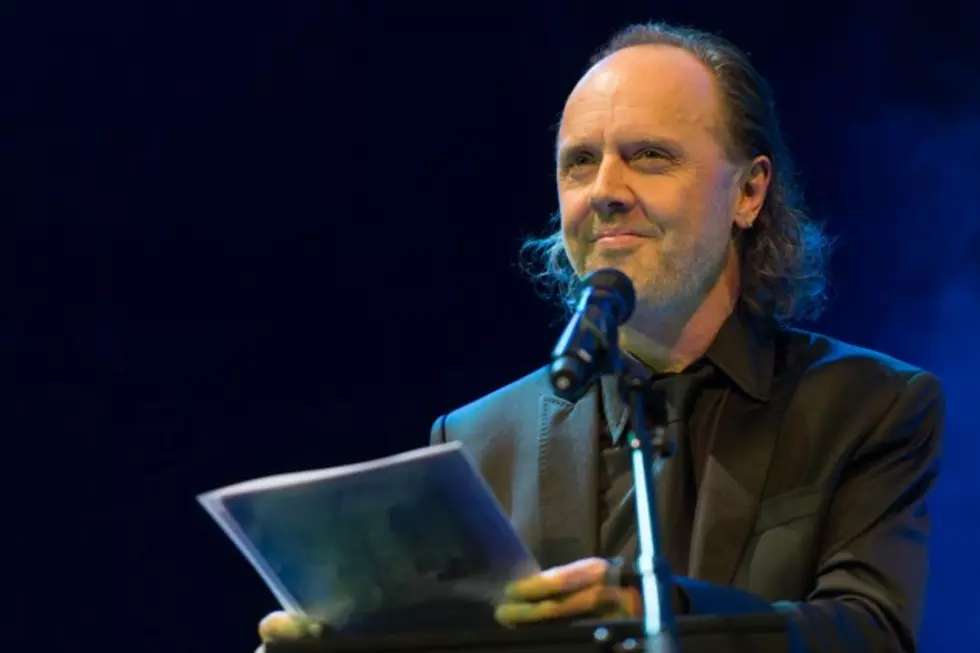 Metallica's Lars Ulrich Lands Role in Upcoming 'Radio Dreams' Film
Ian Gavan, Getty Images
Metallica's Lars Ulrich is heading to the big screen, taking on a role in the new film 'Radio Dreams.' However, it appears as though the role may not be too much of a stretch, as he'll likely portray himself.
Though Ulrich's identity in the film has not been confirmed, the storyline for 'Radio Dreams' is set at a radio station where Afghanistan's first rock band comes face to face with Metallica.
The comedy is based on a screenplay written by Iranian director Babak Jalali and production started this November in San Francisco. Ulrich, a Bay Area native, shot his scenes on Dec. 8. The film also stars Iranian musician Mohsen Namjoo and Afghan rockers Kabul Dreams.
The movie's producer, Marjan Moghimi, told Metallica's Persian Magnetic fan club, "The movie is set in a radio station where Mohsen Namjoo is a radio writer who is planning to bring Metallica and Kabul Dreams, the first Afghan rock band, face to face." The movie is set to arrive in 2015. Photos from Ulrich's time on set can be seen via the film's Facebook posting below.
Ulrich is no stranger to film, having appeared in the Metallica movies 'Through the Never' and 'Some Kind of Monster.' He's also taken on roles, making a humorous cameo in the Russell Brand comedy, 'Get Him to the Greek,' and more recently turning up in the HBO movie, 'Hemingway and Gellhorn.'
You Think You Know Metallica?
Watch 18 Rock + Metal Musician Movie Cameos