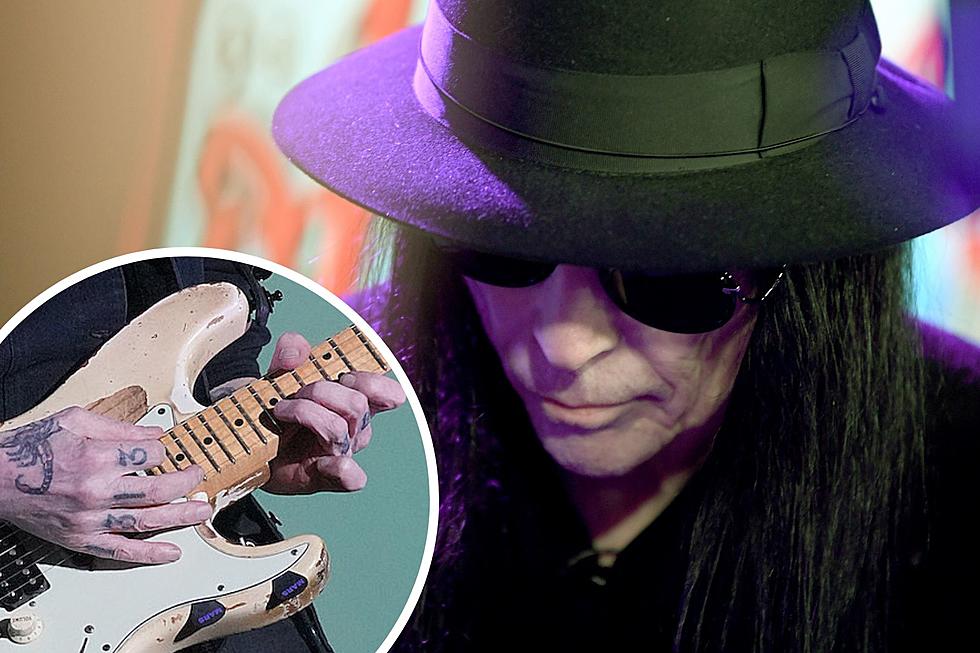 Mick Mars Names His Favorite Motley Crue Riffs – Big Hits + Deep Cuts
Kevin Winter, Getty Images / Kevin Mazur, Getty Images
In a new interview, Mick Mars names his favorite Motley Crue riffs, which includes some of the band's biggest hits as well as some deeper cuts.
The guitarist retired from Motley Crue in October of last year and, earlier this week, announced his long-awaited debut solo album, The Other Side of Mars, alongside the heavy first single, "Loyal to the Lie." Mars told Loudwire Nights radio host Chuck Armstrong that this record is "something I've wanted to do for the past 40 years" and that the music is "totally different than what it would have been 20 years ago, 30 years ago."
As a guest on Bravewords' Streaming for Vengeance podcast, Mars chatted about his new record and reminisced about his time in Motley Crue as well. Shouting out his favorite guitar riffs from his Crue career, Mars first names "Sticky Sweet," a track that was not one of the five singles released off 1989's massively successful Dr. Feelgood and kicks off with a grimy, bluesy riff.
"'Dr. Feelgood,' 'Louder Than Hell,' 'Red Hot,' those kinds of songs," Mars continues, "You know, the hit ones that had a big riff through them."
Mick Mars Names His Favorite Motley Crue Riffs
READ MORE: Who Else Is Joining Mick Mars on His Debut Solo Album?
About The Other Side of Mars
Mars' solo album will be released on Feb. 23, 2024.
Regarding the lead single "Loyal to the Lie," the guitarist comments, "I wanted to do something that was just big and mean," also highlighting what he wants fans to take away from the track, noting, "People are going to hear my tone – my sound."
"I am what I am," he continues, "Nobody else can do it. And like everyone, I've got a limited number of years. So, I'm gonna do all I can to do a lot of stuff."
Motley Crue: A Timeline of Their Storied Career
A photo timeline of Motley Crue's career.
Gallery Credit: Lauryn Schaffner