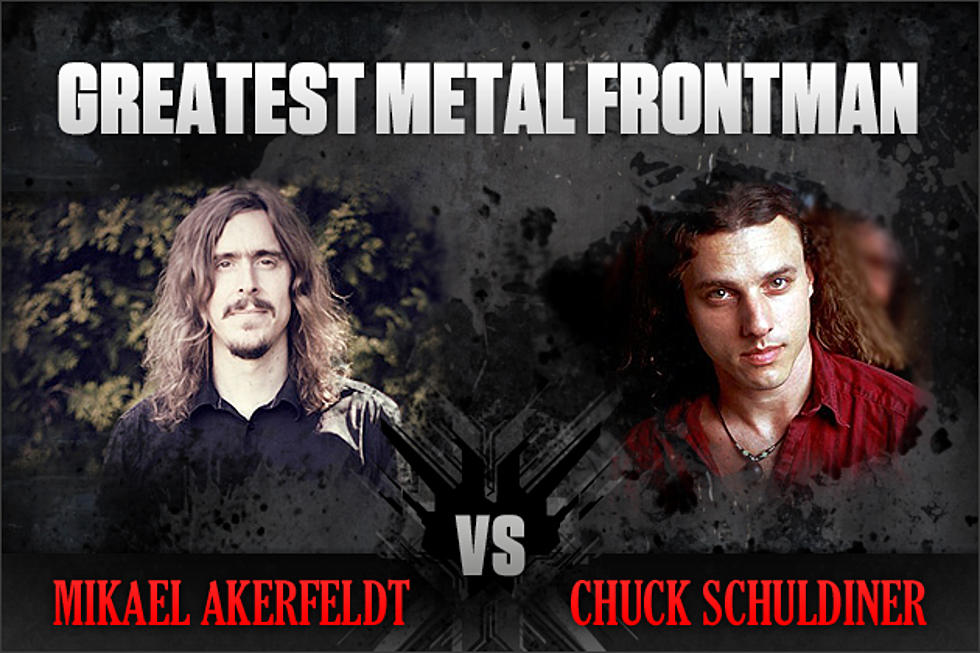 Mikael Akerfeldt vs. Chuck Schuldiner – Greatest Metal Frontman, Round 1
Opeth: Official Site / Nuclear Blast
From humble beginnings to revolutionizing their stranglehold in their respective death metal helms, Mikael Akerfeldt and Chuck Schuldiner are legends in their own right.
Opeth have evolved vastly over the course of their career and mainman Mikael Akerfledt has led the way. He employs a monstrous death metal growl and calming clean vocals to his progressive death metal stlyings that incorporate traditional progressive rock elements.
The late Chuck Schuldiner is considered the godfather of death metal and was constantly one step ahead of the game. From 'Leprosy' to 'Human' and all the way to 'The Sound of Perseverance,' Death brought new dynamics with his guitar playing and adapted his vicious, tormented vocals to the music.
Mikael Akerfeldt or Chuck Schuldiner? Cast your vote for the Greatest Metal Frontman in the poll below! Voting for this round closes on Sunday, Nov. 3 at 11:59PM ET. Fans can vote once per hour, so keep coming back to make sure that your favorite metal musician wins!