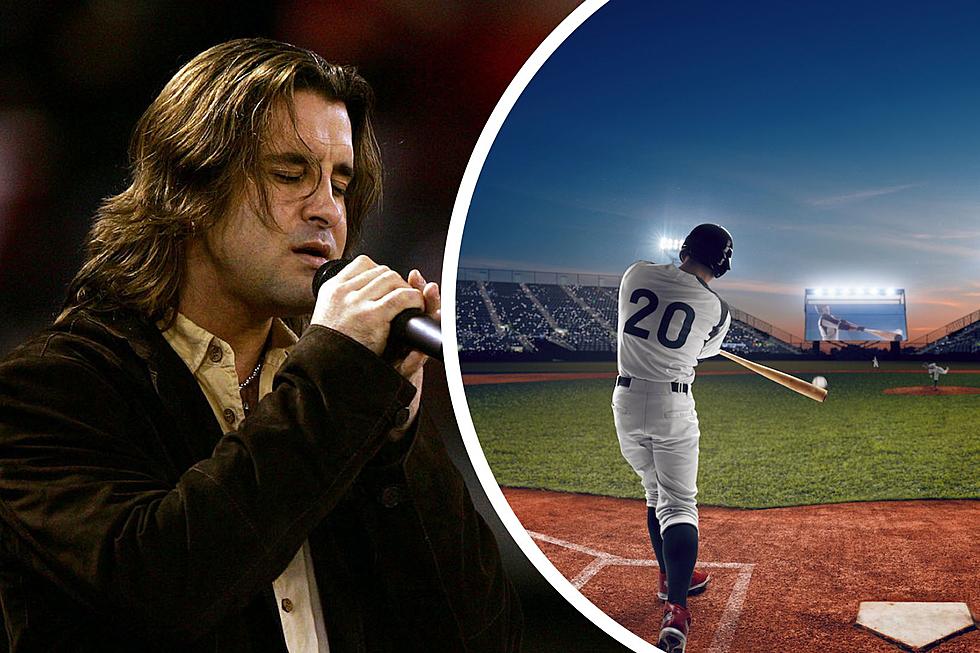 MLB's Texas Rangers Started Listening to Creed + Turned Their Season Around
Jed Jacobsohn, Getty Images / Artur Didyk, iStock/Getty Images
Major League Baseball's Texas Rangers are one of the teams in the playoffs with hopes of making it to the World Series. The season got off to a rocky start, but once they started rockin' Creed in the clubhouse, things turned around and the Rangers improved their record enough to advance to the postseason.
Music as a motivational tool is nothing new to the mental aspect of competitive sports. Hype songs are pumped through stadium speakers to get the crowd and team energies aligned. Most players have a walk-up song in baseball, something that helps pump them up or represents their personality. And headphone manufacturers spend millions of dollars endorsing athletes, who then cut commercials about how blocking out the noise and criticism with their favorite songs is one of the key elements of gameday preparation.
But for the Rangers, who sat at 38-33 at the summer's All Star break — a period which many teams use to gauge the success of roughly the first half of the baseball season — they turned to music to help lighten the mood.
And that music was by the recently reunited Creed.
The news was reported by 105.3 The Fan play-by-play radio broadcaster Jared Sandler. The Rangers began listening to Creed in the clubhouse before games as a means of "having fun" while dealing with the "rollercoaster of the second half" of the MLB season, per Rangers pitcher Andrew Heaney.
READ MORE: Carolina Panthers Stay Loose With 'Creedbombing'
The team improved to 90-72, tying the American League AL West division rivals Houston Astros. Only five of a total of 30 MLB teams finished the regular season with more than 90 wins.
In the wildcard round of this year's playoffs, the Rangers bested the Tampa Bay Rays and beat them in the first two and, subsequently, only two games of the series. They currently lead the Baltimore Orioles in the ALDS (American League Division Series) 2-0 and will advance to the ALCS (American League Championship Series) if they notch another win before the Orioles can total three wins themselves. The winner of the ALCS will then move on the World Series championship.
So, yes, Creed really did take them higher.
Earlier this year, Creed announced their reunion via next year's Summer of '99 festival cruise. Once that quickly sold out, the Summer of '99 and Beyond cruise was announced. The at-sea performances will be the multi-platinum band's first shows since December of 2012.
25 Awesome Celebrity Metalheads