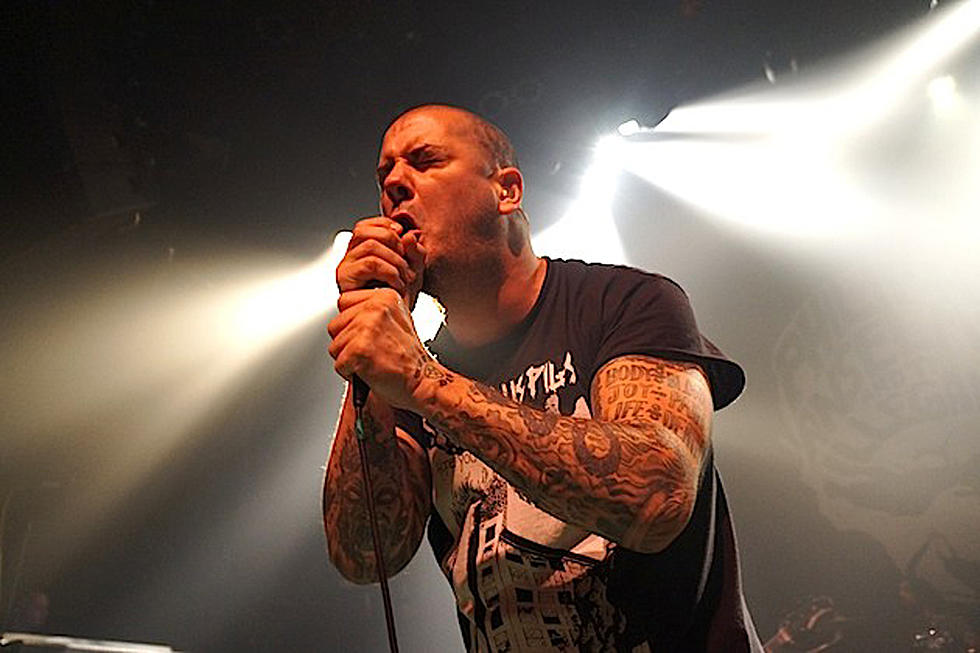 Philip Anselmo Pays Tribute to Vinnie Paul + Dimebag Darrell, Performs Pantera Songs
Spencer Kaufman, Loudwire
Philip Anselmo and his band, the Illegals, paid tribute to the frontman's late Pantera bandmates Vinnie Paul and Dimebag Darrell last night in Dallas, Texas with a medley performance of "Domination" and "Hollow." Before starting the songs, Anselmo addressed Paul and Darrell, saying, "This goes out to the un-fucking-touchable memory of both Abbott brothers, Vince  and Dimebag."  You can watch footage of the moment below.
Anselmo has addressed addressed Paul publicly multiple times since his death earlier this year. The first was in a video recording that was shown at Paul's memorial service, and the second came when he dedicated a cover of Pantera's "Slaughter" to the late drummer.
Paul died on Friday, June 22, at his residence in Las Vegas, Nev. at the age of 54. It was revealed at the end of Aug. that his cause of death was an enlarged heart and coronary artery disease.
"Vincent Paul Abbott died from natural causes, specifically, dilated cardiomyopathy," read a statement from the band. "Severe coronary artery disease was identified as a significant condition to the cause of death according to the official report submitted by the Clark County Coroner's office."
In addition to his star-making turn in Pantera and his most recent band Hellyeah, Paul also performed with his brother Dimebag Darrell in the band Damageplan and he also collaborated with outlaw country veteran David Allan Coe in the Rebel Meets Rebel project.
Rockers We've Lost in 2018
A Look Back on Legendary Drummer Vinnie Paul