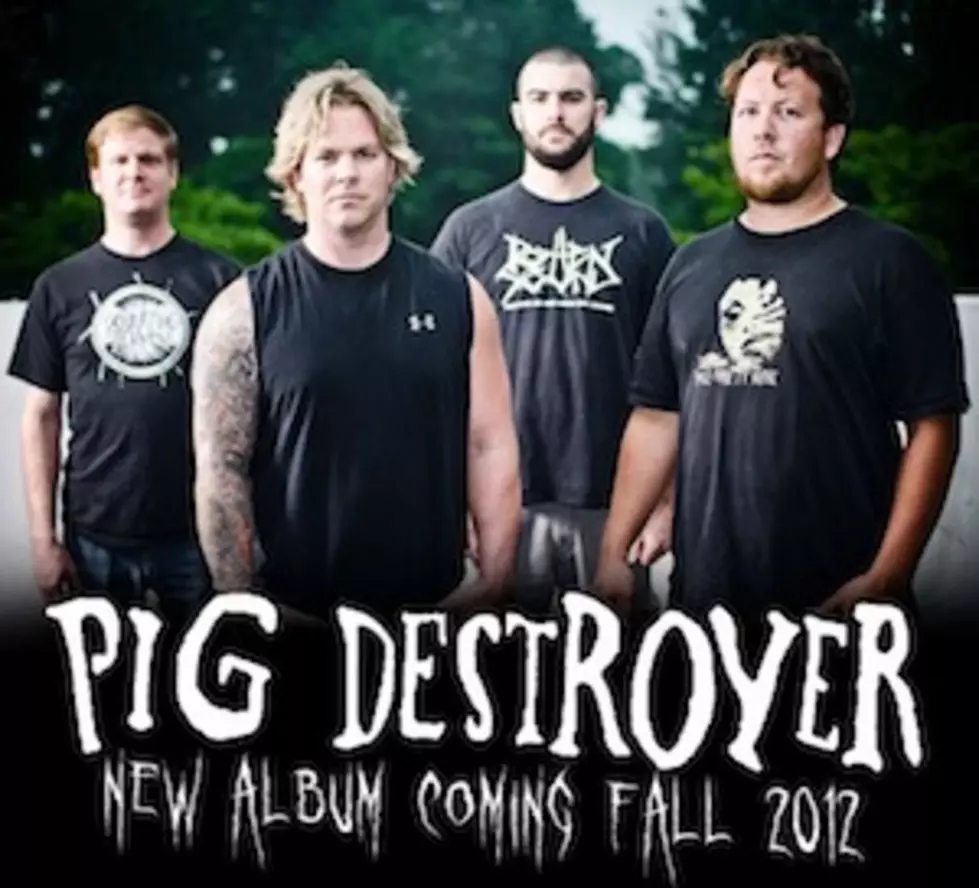 Pig Destroyer Confirm New Album Will Be Released in Fall 2012
Extreme metal fans, the long wait is about to meet its conclusion! Deathgrind innovators Pig Destroyer have officially confirmed that they will indeed be releasing a new album in fall 2012.
Pig Destroyer have cemented themselves as one of extreme metal's most respected bands, having released a slew of brain-melting brutality since 1997. The band's fourth studio album, 'Phantom Limb' received massive praise after its release in 2007, with 2004's 'Terrifyer' and 2001's 'Prowler in the Yard' also making various 'Best Metal Albums of the 2000s' lists.
"The extreme music world is about to get a much needed cinderblock to the face as the mighty Pig Destroyer has entered the studio to record their highly anticipated 5th full-length record and first album in over five years!" states an official press release. "The as-of-yet-titled album is a return to a raw, primitive sound and will feature 19 songs of their signature misanthropic grind." The band will be recording the album in Pig Destroyer guitarist / renowned metal producer Scott Hull's Visceral sound studios in Virginia.
This will be the first album Pig Destroyer have put out since the departure of longtime drummer Brian Harvey, but Scott Hull has since praised new drummer Adam Jarvis (Misery Index) for his talent behind the kit. "Tracking the drums happened this week and I'm honestly amazed at how Adam stepped up to the task of learning some challenging s--t outside of his standard comfort zone," says Hull. "He came into the studio ready to destroy and destroy he did. And in the haze of long studio hours he never settled for a bad take. He's a real soldier. Adam has helped breathe new life into the band and we feel like we are starting fresh. Everyone here is excited for people to check out the new jams."
Get excited, people! One of the most highly anticipated records since 2007 will hit you very soon! Now if you'll excuse us, our pants need to be changed.
Listen to Pig Destroyer, 'Loathsome'