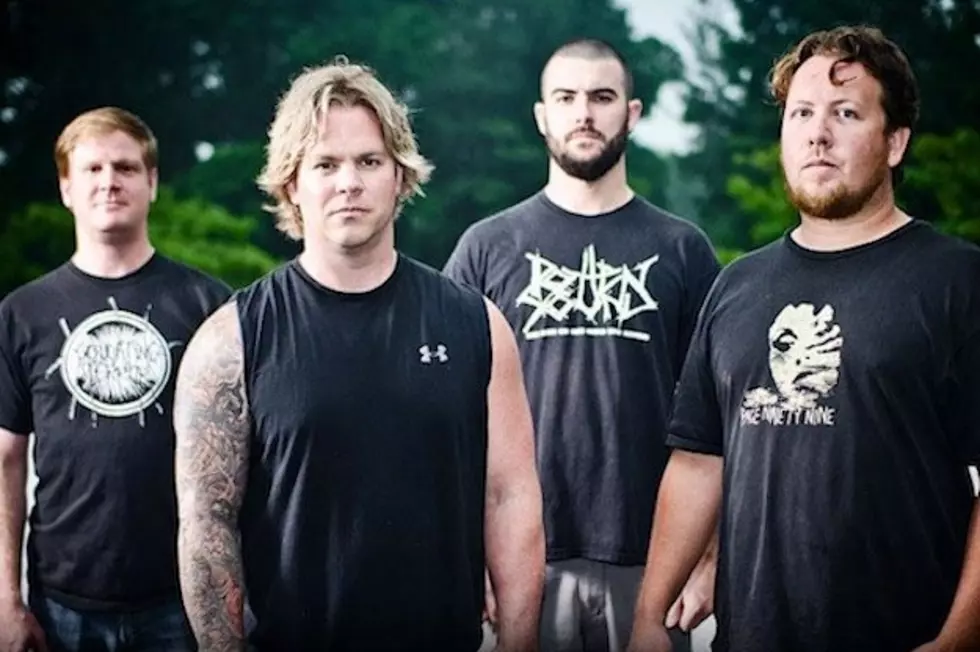 Pig Destroyer Unleash New Lyric Video For 'Burning Palm'
As fans of Virginia grindcore outfit Pig Destroyer patiently wait out the Oct. 22 release of their new disc 'Book Burner,' the band is throwing out a bone in the form of a new lyric video for the tune 'Burning Palm.'
The video kicks off mixing the weighty lyrics with symbolic images set to a musical montage of blistering Pig Destroyer riffs and grooves. 'I held my hand steady / In the flame / I wanted to burn on the outside for a change / I pulled back the skin / So I could get / Right on the Nerve,' screams out J.R. Hayes breathing life into the haunting imagery.
The song clocks in at a little over two minutes and in the video Pig Destroyer manages to paint a suicide of a woman jumping from a building, followed by her funeral in the pen-and-ink portrayal of the song.
'Book Burner' marks Pig Destroyer's first disc in nearly five years and if 'Burning Palm' is any indication of what's to come with the rest of the disc, Christmas is coming early for extreme metal fans.
'Book Burner' will be available in several formats that include standard CD, Deluxe 2xCD, LP, Deluxe 2xLP, Cassette and Digital. The deluxe edition sports a bonus disc of punk covers and a short post-apocalyptic tale written by Hayes called 'The Atheist.' Head here for all the details.
Watch the New Lyric Video for Pig Destroyer's 'Burning Palm'