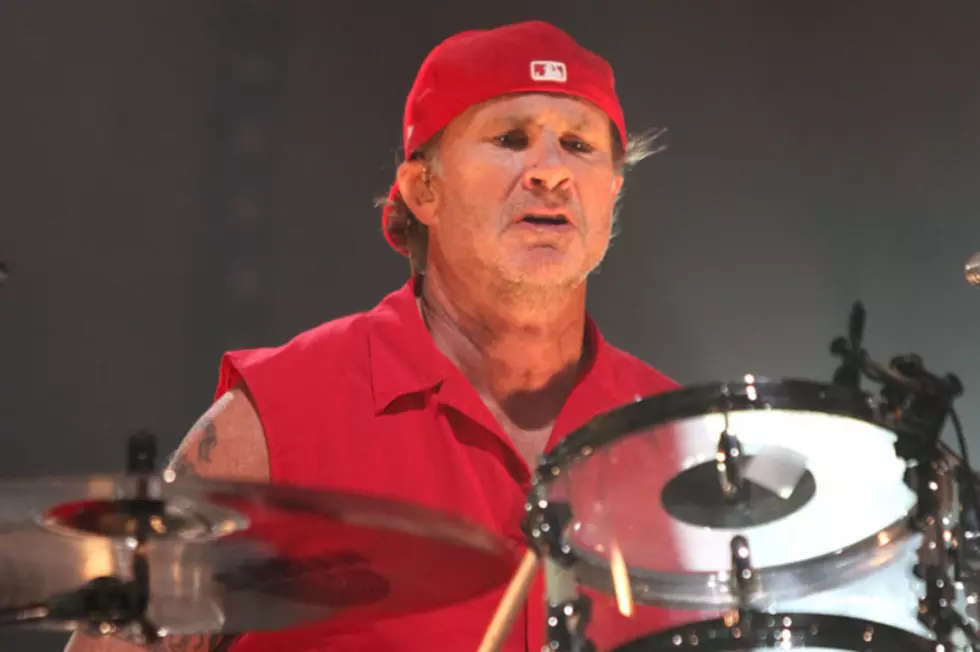 Red Hot Chili Peppers' Chad Smith Says Band Doesn't Want to Hold Tracks for '2020 Box Set'
The Red Hot Chili Peppers had their fans in a frenzy last month when they revealed plans to issue a wealth of songs that had yet to be a part of any of their past records.
Drummer Chad Smith says that the 18-song clearing house is occurring now rather than later due to their concerns over how the record industry is operating these days. He explained to Spin, "We just wanted them to come out because we really like them. [We don't want them to] get lost."
Smith says that had they not pushed for the release now, the tracks would have likely remained under wraps until the group was ready to issue a box set. He added, "We would've waited for the Warner Bros. box set in, like 2020, if there's even a record company around then. I'm glad they're going to see the light of day because it's an important part of the band and what we're doing at the time."
The first new single is titled 'Strange Man,' and it's expected Aug. 14 with the song 'Long Progression' on the flip side. Smith says of 'Long Progression' that even though it's a B-side, it was actually in contention to replace 'Goodbye Hooray' on the 'I'm With You' album.
Smith also revealed that Anthony Kiedis' recovery from foot surgery back in January gave the band a jump start on their next album and he says once their tour ends next year, they'll likely jump back into the studio to shorten the time between discs.
After 'Strange Man,' fans can look forward to 'Magpies' (with the flip side 'Victorian Machinery') on Sept. 11 and 'Never Is a Long Time (backed by 'Love of Your Life') on Oct. 2 as the next releases.