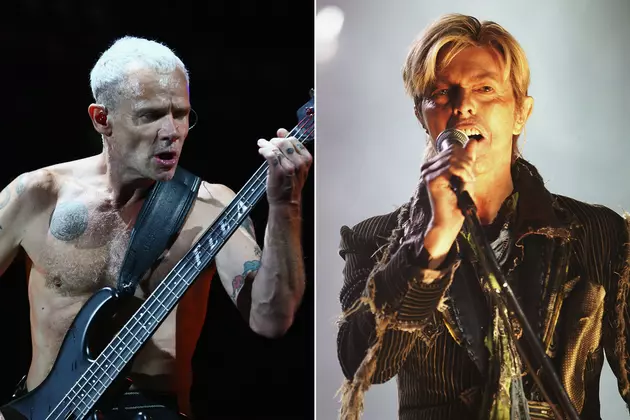 Red Hot Chili Peppers' Flea Gets David Bowie Tattoo to Salute Late Rocker
Tim P. Whitby / Jo Hale, Getty Images
In his Instagram posting, Flea also offered some lyrics from the classic Bowie track "Changes," stating, "And these children that you spit on as they try to change their worlds." Check out Flea's Instagram post below, as well as another Instagram photo that he posted of himself and Anthony Kiedis with Bowie that went up after the announcement of Bowie's death.
Flea went into further detail about what Bowie meant to him in a series of tweets on Twitter. The rocker, who just last week expressed his excitement over Bowie releasing a new album, called Bowie his "hero" and stated, "He was the best. None came close." See his comments on the death of Bowie below.
Red Hot Chili Peppers are in the midst of working on a new album. A firm release date and details on the disc have yet to be announced, but it does look like a 2016 street date is likely.
See Where Flea Ranks Among the Top 50 Hard Rock + Metal Bassists
You Think You Know Red Hot Chili Peppers?