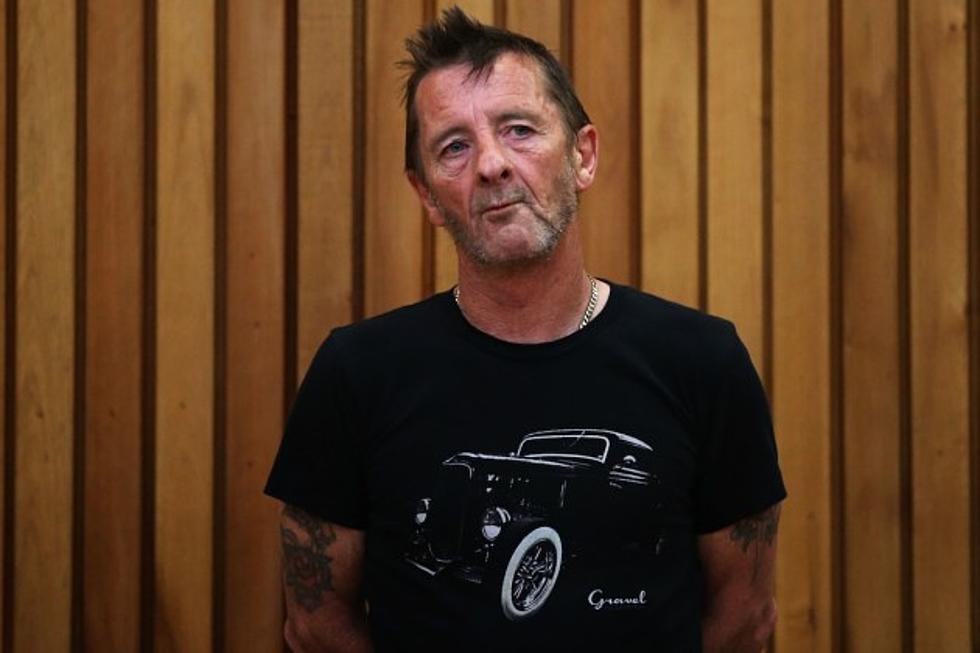 Report: AC/DC's Phil Rudd Threatened to Kill Contractor and His Daughter
Joel Ford, Getty Images
One month ago, the news broke that AC/DC drummer Phil Rudd was facing charges of "threatening to kill." No actual details of the alleged incident came to light, until now. According to a new report, Rudd threatened to kill a contractor and his daughter during a phone conversation.
Phil Rudd was originally facing a murder-for-hire charge, which could have gotten the drummer up to 10 years in a New Zealand prison. However, "insufficient evidence" led to the charge being dropped. Rudd still faces the lesser charges of "threatening to kill" along with possession of meth and marijuana.
According to Australia's Canberra Times, a court document reads that Rudd threatened to kill the contractor and his daughter during a Sept. 26 phone call. As for Rudd's drug charges, police reportedly found 0.71 grams of meth and 130 grams of cannabis in Rudd's home during a Nov. 6 search.
Rudd has pleaded "not guilty" to "threatening to kill" and possession of methamphetamine, though he has "admitted the cannabis charge."
In other Phil Rudd legal news, the drummer breached his bail this week after a confrontation with a potential witness in the drummer's case. A physical altercation took place, and though Rudd wasn't arrested, he was taken into court, where a judge set a new bail for the drummer and called for a new condition that Rudd is not allowed to consume illegal drugs.
Stay tuned for more Phil Rudd news as the drummer's trial continues.
You Think You Know AC/DC?
AC/DC Share Their Scariest Tour Moments