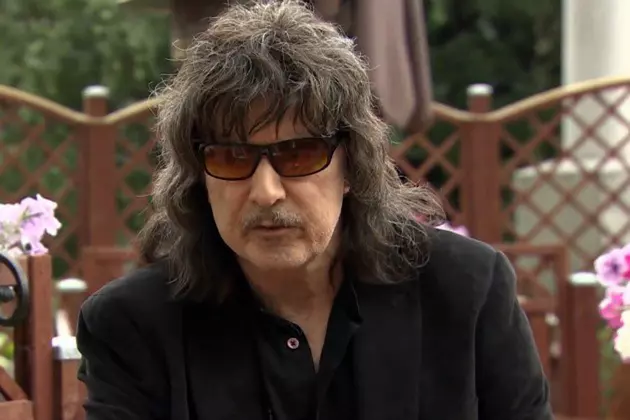 Ritchie Blackmore Won't Attend Rock Hall Induction After Apparently Being Denied by Deep Purple Manager
YouTube
After years of being shunned, rock legends and proto-metal forebearers Deep Purple are finally and rightfully being inducted into the Rock and Roll Hall of Fame. Of course, controversy still followed the band, not only over who would be inducted among the band's numerous lineups, but over who would show up! Tensions exist between current and former band members, mainly surrounding guitar icon Ritchie Blackmore. Fans were holding out hope to see the legend play one more time with Deep Purple, but it looks like those hopes have been dashed.
In an official statement on Ritchie Blackmore's Facebook page, it was revealed that he will not be in attendance as the British rock giants finally get their recognition from the Rock Hall. However, this was not a decision made by Blackmore himself, but one apparently made under the insistence of Deep Purple's manager. The statement reads:
Rock and Roll Hall of Fame update
Ritchie was honored by the offer of induction to the Rock and Roll Hall of Fame. He was discussing the possibility of attending, until we received correspondence from the President of the Rock Hall of Fame, who said that Bruce Payne, management for the current Deep Purple Touring Band, had said "No"..........!!!!!"
Therefore Ritchie will not be attending the ceremony. He sincerely thanks all the fans that voted for him for their support.
The news is disappointing, but not surprising considering the precautions drummer Ian Paice gave. "You also have to bear in mind, that if some people are inducted together, it could end in a punch-up," he began, adding, "I don't need to tell anyone certain key members and former members of this band do not get on. Personally, I think they would be better off inducting us individually. That avoids the problem." The performance yields the same issue as Paice stated, "As for playing live, again who would be involved? You'd have the same situation as for an induction. This one won't play with that one — it could be a mess."
Miffed that current members of Deep Purple, keyboardist Don Airey (joined in 2002) and guitarist Steve Morse (joined in 1994), were not selected to be inducted, singer Ian Gillan hinted he would not be attending the ceremony either.
The official list of Deep Purple inductees includes Ritchie Blackmore, David Coverdale, Rod Evans, Ian Gillan, Roger Glover, Glenn Hughes, Jon Lord and Ian Paice. The induction ceremony will be held at the Barclays Center in Brooklyn, N.Y., on April 8.
See Where Ritchie Blackmore Ranks Among Our List of the Top 50 Hard Rock + Metal Guitarists
See Deep Purple in the 20 Greatest Metal Riffs