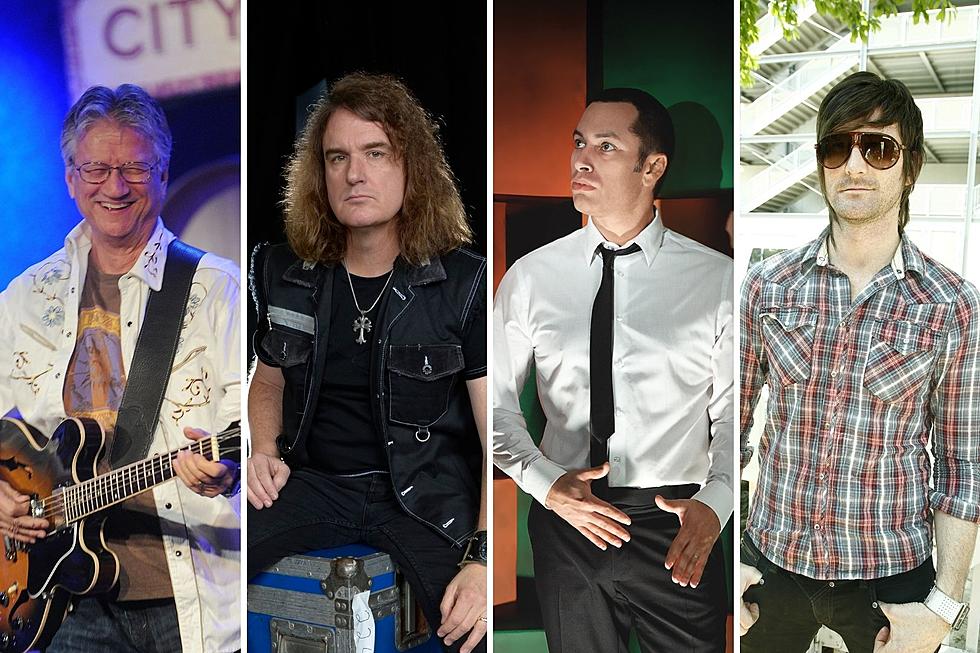 10 Rock Musicians Who Became Christian Pastors, Speakers + Worship Leaders
Bobby Bank, WireImage / Mick Hutson, Redferns / Tooth & Nail / Rahav Segev, Getty Images
Do you know of any rock or metal musicians who later became a Christian worship leader or a pastor in a church? Because the rocker-to-preacher pipeline is very real.
Indeed, it's so real that we decided to round up a list of 10 rockers who became preachers in some way or another — whether as a reverend, minister of music, or some other evangelical position. And they didn't all originate from Christian rock bands, either — although that's (unsurprisingly) a thread several share. 
See the list near the bottom of this post.
READ MORE: 10 Rock + Metal Bands That Started Out Christian But Aren't Anymore
We've heard all about the famous rockers who later publicly converted to Christianity — Bob Dylan, Megadeth's Dave Mustaine and others. But what about the rockers who put their money where their mouths are, and actually got ordained to go out and minister to others? Or led throngs of fellow worshippers in Sunday services? Now that's dedication to the cause.
Who's your favorite rock musician that became a preacher? 
If you don't have one yet, find the list of rock and metal musicians who became preachers below. Under that, see a list of 15 maligned '90s albums that deserve a second chance.
10 Rock + Metal Musicians Who Became Pastors + Worship Leaders
There are many rock and metal musicians who became Christian preachers or evangelists down the road — specifically as the pastor of a church, or as a minister of music in a congregation. Here is a list of just 10 particular examples from within rock and metal.
Gallery Credit: Philip Trapp
15 Maligned '90s Rock Albums That Deserve a Second Chance
Did everyone judge too harshly?
Gallery Credit: Chad Childers, Loudwire