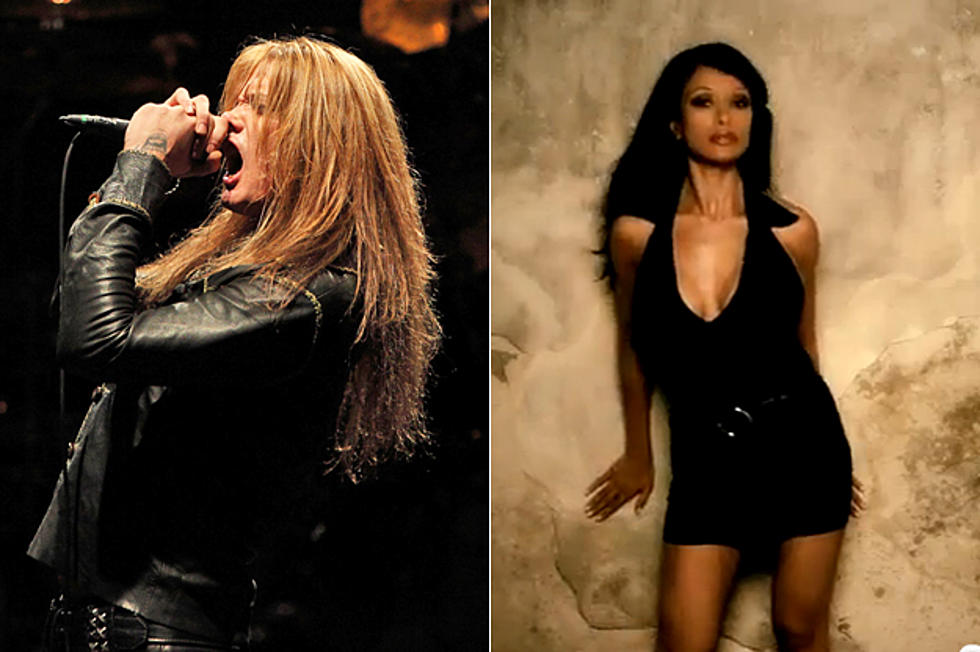 Sebastian Bach and Model Girlfriend Minnie Gupta Call It Quits
Mary Ouellette, SheWillShootYou.com / YouTube
UPDATE: Sebastian Bach and Minnie Gupta have reconciled since this original story ran.
Sebastian Bach is back on the market. After a two year romance with model Minnie Gupta, the two have called it quits and have gone their separate ways.
The former Skid Row singer made the announcement himself on Twitter, telling his followers, "After almost 2 years together, Minnie Gupta and myself have decided to go our separate ways. I will always be grateful for our time together and I will always have love in my heart for Minnie."
He continued to shed praise on Gupta, saying, "I cannot thank her enough for her companionship, love, and inspiration that resulted in my favourite album I have ever recorded. I wish Minnie nothing but the best in life, because that's what she deserves. She is a truly special girl and I am so very lucky to have known her. Until we meet again...."
Bach started dating Gupta after going through a divorce with his wife of 18 years, Maria Bierk. The two broke up in 2010 and Bach cited the divorce and the new love affair with Gupta as driving forces behind his last solo disc 'Kicking & Screaming.' In an exclusive interview with Loudwire last year, Bach talked about that inspiration, saying, "A lot of the songs have to do with breaking up and relationships and some of them have to do with finding a new love, that's what the song 'Kicking & Screaming' is about."
He also commented on Gupta's personal impact on his creative process. "I'll take as much of Minnie as I can get," Bach explained. "She's so beautiful and I love spending time with her. It was an amazing experience to meet her and be with her during the recording of this record. It made it a lot easier for me." Gupta appeared in the video for the song 'Kicking & Screaming' (watch below).
Sounds like an amicable split. Best of luck to both Bach and Gupta and their future affairs of the heart.
Minnie Gupta in Sebastian Bach's 'Kicking & Screaming' Video