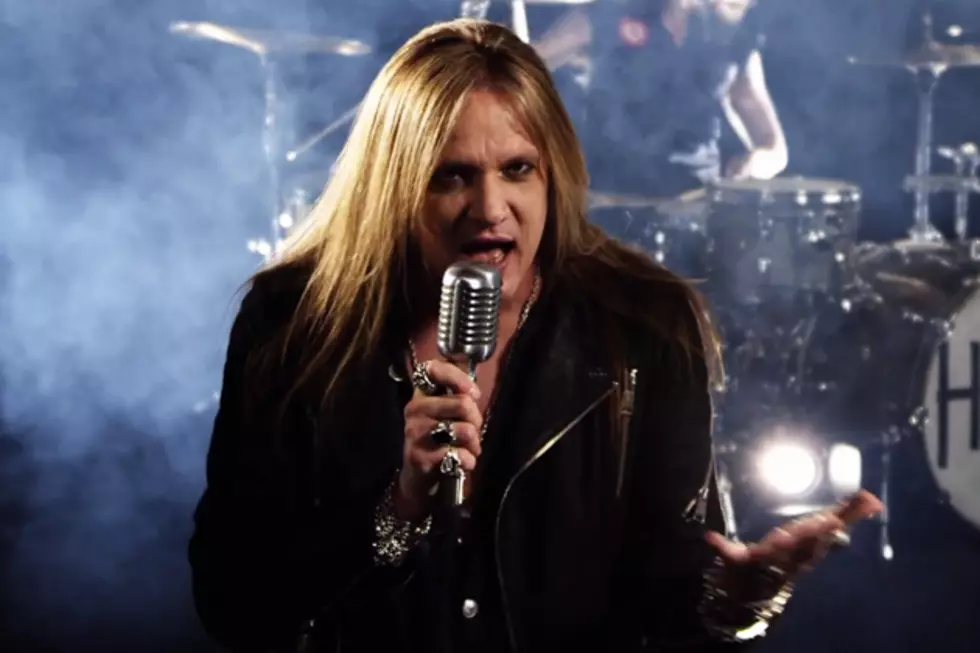 Sebastian Bach: 'If You Care About the Children on This Planet, Vote!'
YouTube
Today is Election Day and former Skid Row frontman Sebastian Bach wants to make sure everyone goes out and votes. The singer posted an inspiring video on YouTube encouraging people to go out and perform their civic duty. Watch the two-minute clip in the player below.
Bach, who is currently in the Dominican Republic preparing for a concert on the ocean tonight with Bret Michaels, explains that he voted by mail a few weeks ago. He urges his fans to vote for candidates who denounce racism and ones who are for common sense gun control and those who want to protect and preserve the environment.
In the video Bach says, "If you care about the health of our planet, if you care about having a safe, happy place to live in, if you care about standing up to white supremacy, if you care about common-sense gun control, so our kids feel safe in their schools, so we feel safe going to a movie or a concert, if you care about any of those things, you must vote."
He adds, "If anyone watching this on my Twitter feed or whatever doesn't think it's important, I'm reading articles saying that this is the last generation that can save nature. The planet is in peril and every year gets hotter."
The vocalist continues, "And the last thing I just wanna say is think about kids… think about your kids… think about all the kids around the world. We're not going to be here 40 years from now, none of us, if we're adults, but kids will have the world that we leave to them, and it's our responsibility as adults to leave them the best world that we can."
He concludes the video saying, "So vote if you believe in democracy, if you care about the future of this planet or if you care about the children on this planet. Vote — just do it."
All 435 seats in the House of Representatives will be voted on during today's midterm elections along with 35 of the 100 seats in the Senate and the governorships in 36 states including the important swing states of Florida and Texas. So, get out there and vote.
Sebastian Bach will be back in the States for Rockfest 80's, along with Ace Frehley, Night Ranger and Winger, in Pembroke Pines, Florida on Nov. 11. Check out all his tour dates here.
Sebastian Bach - Wikipedia: Fact or Fiction