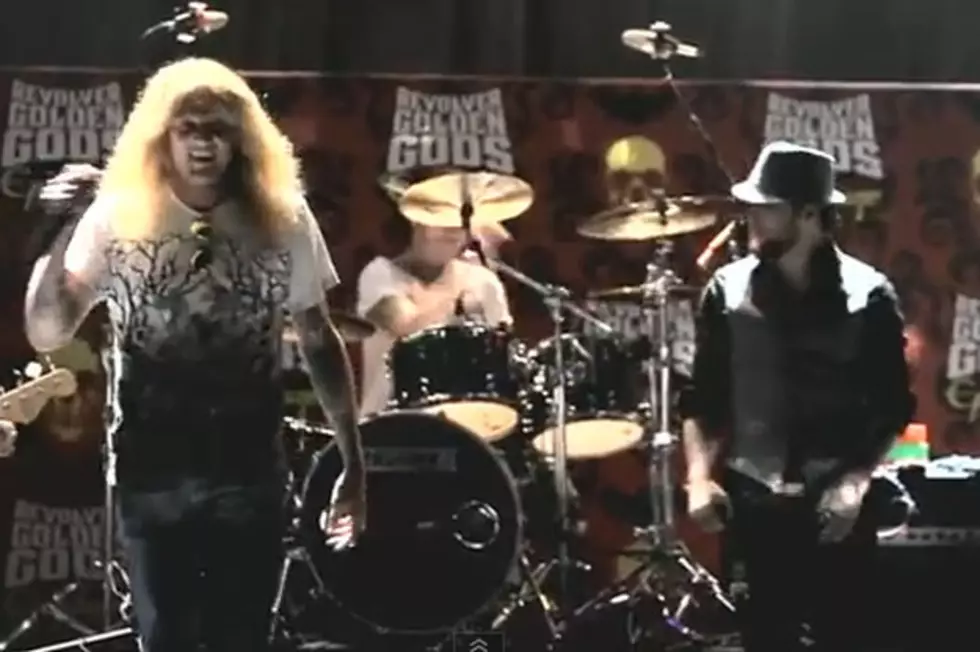 Footage of Sebastian Bach Rehearsing With Asking Alexandria
The third annual Revolver Golden Gods Awards took place in downtown Los Angeles last April, but the magazine has only now released behind-the-scenes footage from the rehearsals for the big show. Former Skid Row throat Sebastian Bach performed his ex-band's classic anthem 'Youth Gone Wild' with those irreverent British blokes in Asking Alexandria at the event, and these clips show the singer and the band feeling each other out before the actual performance.
Bach is exhaustingly energetic even while sound checking and rehearsing, but that famous voice of his still hits the heavens through and through.
There's a hilarious moment tucked deep within the rehearsals, where Bach even banters with a non-existent crowd, pumping his fist and saying, "Come on mother truckers!" Hey, at least it was PG-rated, right?
These two takes essentially pull back the curtain and let fans behind the velvet rope to check out the earliest phases of the thrilling collaboration, which unfolded on stage on April 20. If you didn't see it live or missed the TV broadcast in May, these videos should satisfy you somewhat.
The Asking Alexandria boys are huge fans of Bach and the Row, because, really, who isn't? They covered 'Youth Gone Wild' and the ballad '18 and Life' on an EP dubbed 'Life Gone Wild.'
Watch Sebastian Bach and Asking Alexandra, Take I
Watch Sebastian Bach and Asking Alexandra, Take II