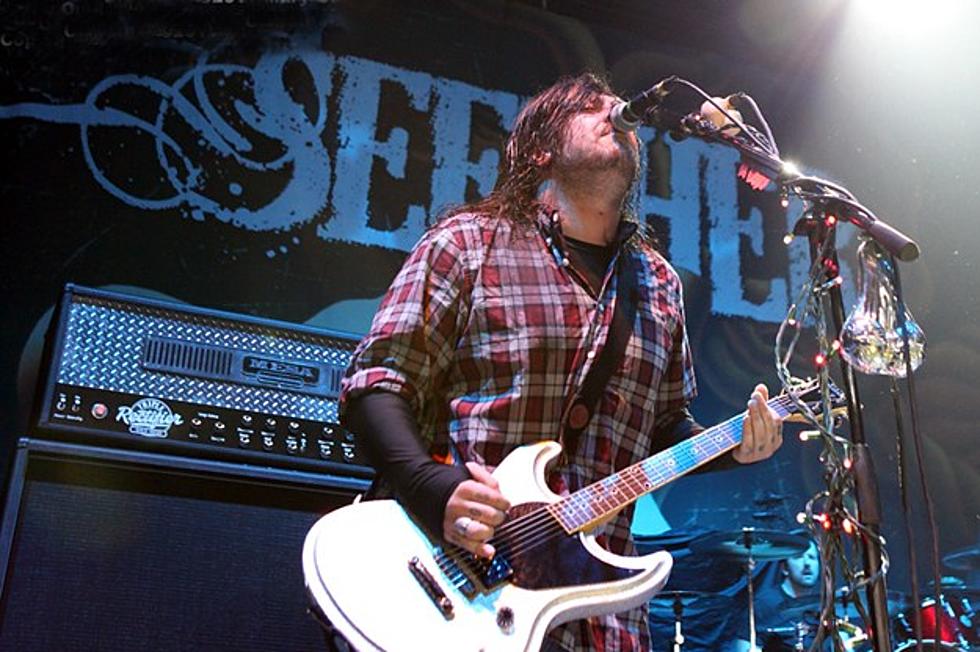 Seether Spearhead 'Rise Above' Suicide Prevention Fest Featuring Buckcherry + Puddle of Mudd
Seether are the latest act to organize their own festival, but this one has an extra angle to it. The band is using the platform to put the spotlight on a cause as well as showcasing a great day of music.
The 'Rise Above Fest' is designed to bring attention and awareness to prevention of teen suicide. The band is curating the festival, which will take place Sept. 3 at the Meadowbrook U.S. Cellular Pavilion in Gilford, N.H. In addition to Seether, the festival will include performances from Buckcherry, Puddle of Mudd, Black Stone Cherry and Otherwise.
Suicide is something that Seether singer Shaun Morgan knows about firsthand, as his brother took his own life five years ago. Morgan tells Billboard that he doesn't expect the show to be preachy or making the audience feel like suicide prevention is being shoved down their throats, but he does hope it opens a dialogue amongst those attending.
He adds, "Our drummer (John Humphrey), his wife works in the local church and in the span of a month or six weeks, three kids between the ages of 12 and 15 killed themselves. That's insane. That kind of thing is happening, and something needs to be done. Something needs to be said and someone needs to tell kids there's a better way to do things. And if we can do a small part of that in our own way at one little festival in the middle of the forest, then I'll be happy if we save some lives."
The singer says that while he's happy to put on the festival, he's not exactly comfortable with having to broach the subject of suicide. The event's title comes from Seether's song 'Rise Above This,' which itself is an uplifting track about getting through the hard times. However, Morgan adds, "I know what it's about, but that doesn't mean I want to talk about it. But it's definitely a song people tell me has been uplifting and that they can listen to it in times of need … It's definitely had a positive effect, but it can be quite heavy to deal with when you hear the stories."
Tickets for the Rise Above Fest go on sale this Friday, June 8, at this location. Further festival and special packaging details will be revealed via the band's website. A portion of the proceeds from the event will go to the New Hampshire chapter of the National Alliance on Mental Illness.
Seether are currently on tour with Nickelback through most of the summer. They've already enjoyed three chart-topping singles from the 'Holding on to Strings Better Left to Fray' album, and are currently deciding upon the fourth single, which should arrive soon.