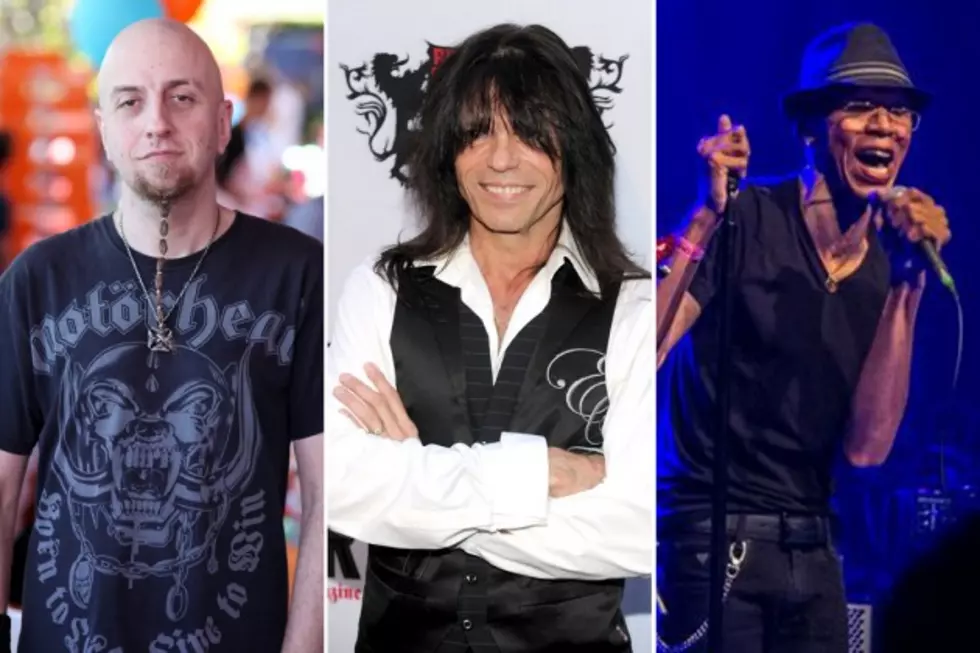 Shavo Odadjian, Rudy Sarzo + dUg Pinnick Lead 2014 Bass Player LIVE! Clinics
Gabriel Olsen / Frazer Harrison, Getty Images / Kathy Flynn, WickedGoddessPhotography.com
The 2014 Bass Player LIVE! awards and clinics are starting to come together, with standout bassists from a variety of genres ready to showcase their talents. The music weekend takes place in Hollywood the weekend of Nov. 8 and 9 with System of a Down's Shavo Odadjian, Quiet Riot and Ozzy Osbourne great Rudy Sarzo and talented King's X leader dUg Pinnick among those taking part.
All three of the musicians will be part of the clinics going on during the weekend. Odadjian will take part in an Ashdown-sponsored clinic at 5:30PM PT on Saturday, Nov. 8. Pinnick kicks off the Sunday, Nov. 8 schedule at 11AM PT, and Sarzo will team up with Brian Bromberg for a clinic at 12:45PM PT on Sunday as well.
Others expected to take part in clinics and roundtables during the weekend include Rhonda Smith, Wojtek Pilchowski, Chuck Rainey, Jerry Jemmott, Roger Sadowsky, Mike Tobias, Ricky Minor, Gary Willis, Jeff Hughell, Nick Schendzielos, Tim Lefebvre, Nik West and many more.
There will also be a Saturday awards ceremony in which Dirty Loops' Henrik Linder will be presented with Bass Player's Young Gun Award and session legend Abraham Laboriel will receive the Lifetime Achievement Award.
Also slated to appear during the music weekend are Tal Wilkenfeld, Bob Glaub, Bobby Vega, Igor Saavedra, Jon Reshard, Kaveh Rastegar, Lee Sklar, Marty O'Brien, Miles Mosley, Paul D'Amour, Phil Chen, Ready Freddy Washington, Robert "Bubby" Lewis, Sean Hurley, Steve Jenkins and Vince Dennis.
For more information on the Bass Player LIVE! ticketing, check here and for additional details on all Bass Player LIVE! has to offer, check this location.