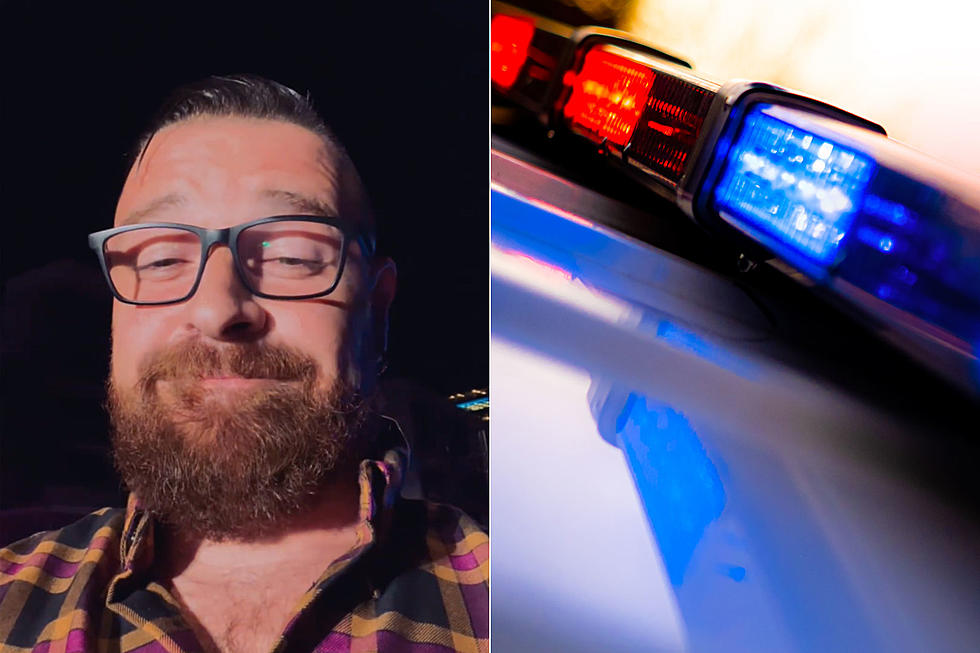 Shinedown Crew Members Pulled Over by Police Because Rental Car Had Stolen Plates
Instagram: hoogieontheroad / Getty Images
Members of Shinedown's crew have shared on social media a scary incident in which they were pulled over by police with guns drawn. As it turns out, police thought the car the guys had been driving in had been stolen, as the rental car they were given at the airport had stolen plates.
Both Jeramy "Hoogie" Donais and photographer Sanjay Parikh shared video from the incident on their socials. Though certainly a scary incident, Parikh shared his praise for Arizona law enforcement in how they handled the situation, revealing that they all had "an unfortunate laugh" after the situation had been resolved.
"Well… that was fun. You CAN'T make this stuff up," said Parikh, in sharing bits of video from the incident.
"This is the PERFECT example of the amazing law enforcement here in Arizona. Thank you for doing your jobs diligently but also being honest humans that could see the situation for what it was and be so kind about it. Huge shout out to the Tempe PD and Sheriff's office that showed up," he added.
Explaining how things transpired, the photographer noted, "Last night Hoogie, Ricky and myself wanted to hang out and went for a little drive. I figured I could show them around some Arizona hometown spots while we're in town. We went around the Biltmore, Old Town Scottsdale and made our way to Tempe town lake. We noticed that an officer started to get suspiciously close to us driving down Mill. He followed for a little while longer until the infamous red and blue lights came on.."
"In the car, the 3 of us were all absolutely perplexed regarding what in the actual hell just happened," he continued. "We saw traffic had been stopped on the opposite direction by an officer along with 8 cop cars now behind us requesting all hands to be placed out the windows. With 8+ guns drawn directly at us, one by one we were asked to walk backwards and then cuffed."
So why were they detained? "Turns out, this rental car that was rented from the airport had stolen plates," revealed Parikh with a laugh. "Once all the officers saw that we were calm with the situation and not car thieves we were told the situation and all had an unfortunate laugh about the whole thing. It's never a dull moment."
READ MORE: Shinedown Photographer Sanjay Parikh's Favorite Pyro Photos + Best Tips
While Parikh seems to be fine with his treatment by the police, within the video itself Hoogie seemed none too thrilled with the rental car company, noting, "Avis, thanks for that. I was handcuffed. Our colleagues were handcuffed."