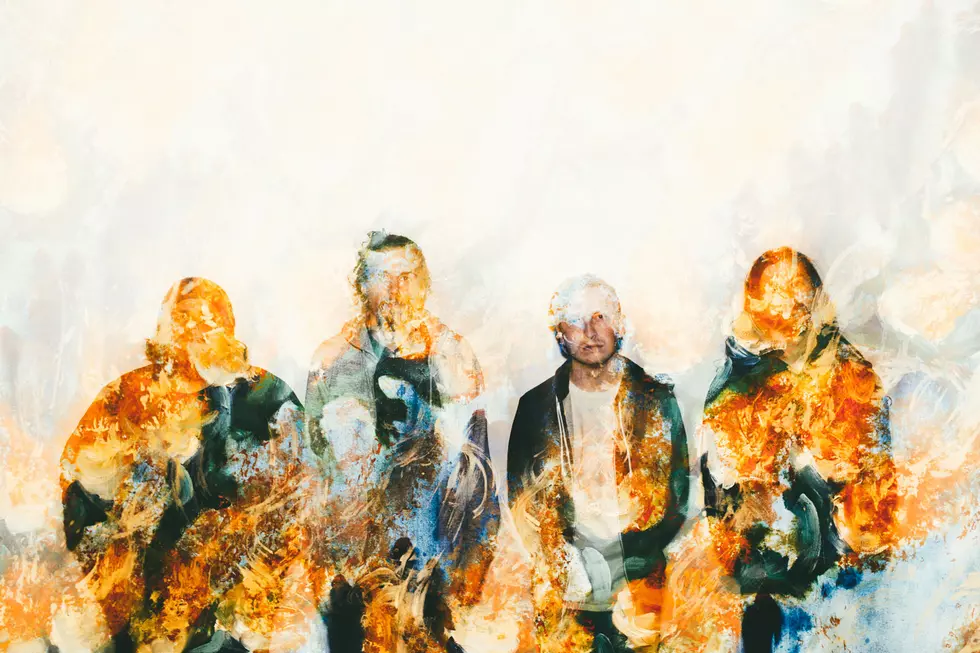 Silent Planet Singer Discusses Mental Illness Struggle That Caused Tour Cancellation
Solid State Records
Silent Planet recently bowed out of their European tour with Northlane, and singer Garrett Russell has revealed that his ongoing battle with mental illness was at the heart of the cancellation.
In a recent posting, Russell revealed that while he's always tried to be open about his condition, he admits that he has been neglecting his mental health of late and "became a danger to myself" during a recent series of episodes. Russell's statement can be read in full below:
I've written and re-written this post a dozen times. But either way, the conclusion is the same. So I'll just tell you what's going on.
My name is Garrett and I struggle with mental illness. If you've followed our band closely, you might already be aware of this. I've done my best to be open about my experience, as I tried to set a positive example for others who struggle.
You are not defined by your disorder. You are not your disorder. I believe you are a human, made in the sacred image of God. Whether or not you believe that, I hope you at least realize how mathematically unlikely your existence is in this universe.
However, it's one thing to talk about mental health... and it's another thing to take care of it. I have been neglecting my own mental health, and unfortunately, I was given a harsh reminder over this last week.
I had a series of episodes while in Europe, and I became a danger to myself. My bandmates, who love me very much, decided that we should all go home together. The care they've shown me has been the clearest depiction of grace I've ever seen in my life.
This was not an easy decision because we have never cancelled a show in our 10 years of existence and thousands of shows. We've had shows cancelled by weather, police, venues, promoters, etc. But it's never been us. We don't take our opportunities for granted - we have been grinding since day 1, and we've never been okay with taking the easy way out.
So as you can imagine, this hurts like hell. Every morning I wake up and think of every person I've disappointed. So this is why I will be doing everything in my power to never let this happen again. I'm going to try to get healthy. I'm checking myself into a psychological rehabilitation clinic, where I'll be treated by a team of mental health professionals.
Now, I'm going to level with you. We aren't trust fund babies, so the financial road ahead looks difficult for us. We've been planning some Black Friday/Cyber Monday merch sales for weeks, and we will continue with those to hopefully help us pay off the many bills we now owe. I'll post these items later, and if you wanna grab one or give one as a Christmas gift, that would be rad.
But most importantly, I want to thank you for reading this. In my current mental state, it's difficult to see what's ahead, but someone once said that "faith is being certain of what you do not see" - so I'm trying to have faith.
Love you all. Thank you for reading. Thank you for sticking with us. See you soon.
P.S. Happy Thanksgiving or whatever today means to you. Find something to be thankful for, even if it's just being alive.
Though Silent Planet had to bow out of the tour, Aussie rockers Northlane are continuing the run. Dates can be found here.
30 Best Metal Albums of 2018