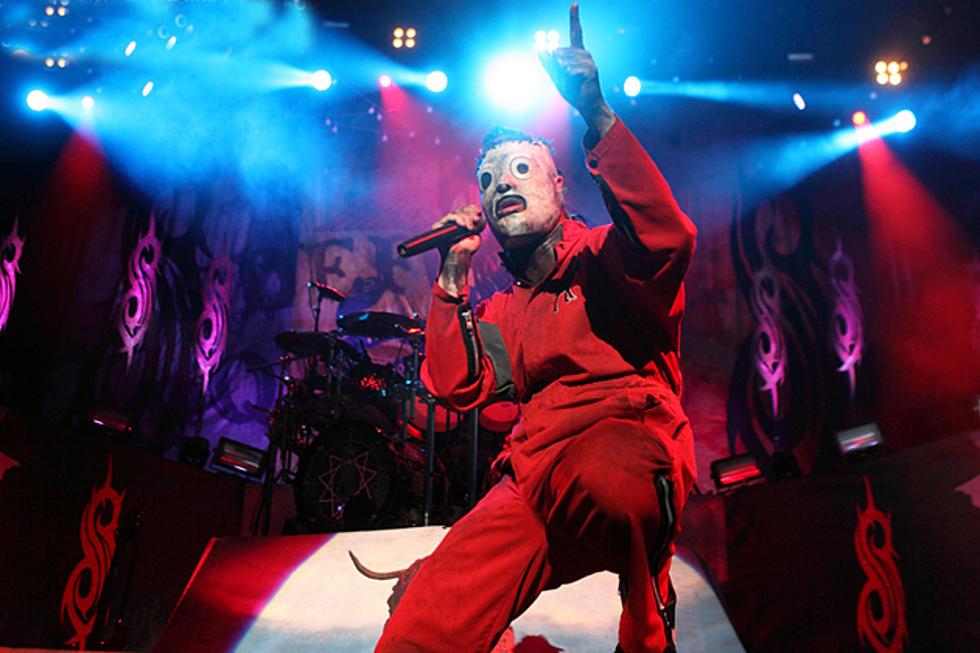 Slipknot's Creepy Video Teasers Continue With New Mysterious Footage
Mary Ouellette, SheWillShootYou.com
A bloodied and chained woman, a butchered animal, a fiery mark upon the forehead? What does it all mean? We'll find out soon enough as Slipknot continue to unveil new teaser videos, each offering their own brand of creepiness.
The latest trailer can be found at the band's website by clicking on the third bar closest to the right at the bottom of the screen. In addition to the bizarre video, the clip features some light tapping of the cymbals, a piercing tone and some heavy drum beating.
Meanwhile, over at the band's Facebook page, a new image has been posted with the caption: 'The Cystic/Symbolic/Condition.' Check out the photo below:
This follows previous footage of a woman with smiling bloodied teeth as well as Facebook screen shots including a close-up of someone's terrified eyes.
Though we're not sure what this will all lead to, there's the chance it will eventually be a new album announcement. Frontman Corey Taylor recently revealed to 'Loudwire Nights' host Full Metal Jackie that the band was "98 percent" done with their upcoming and highly anticipated album.
Stay tuned to see what comes next.
Slipknot's Corey Taylor Discusses His Paranormal Experiences