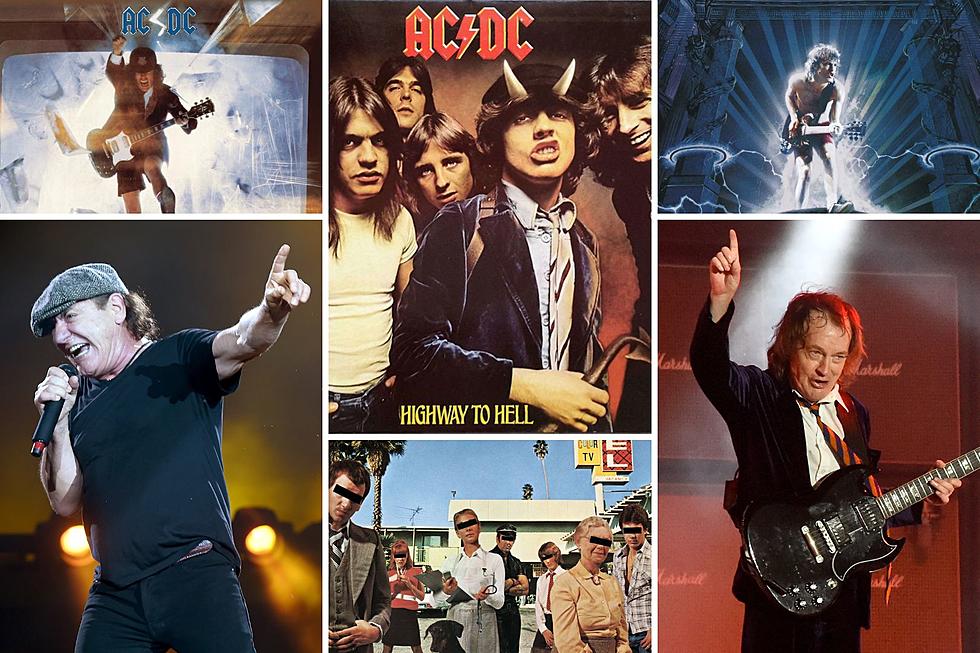 The 79 Songs AC/DC Have Never Played Live
Atlantic / East West / Kevin Winter, Getty Images / Frazer Harrison, Getty Images
Here are the 79 songs AC/DC have never played live.
With such an immense catalog (17 studio albums), the Australian rock powerhouse also own an incredible amount of rock's most enduring hit songs. This means an overwhelming amount of setlist staples must be considered before hitting the stage, thus resigning dozens and dozens of tracks to studio-only recordings.
With nearly 200 songs to their name, a significant amount of AC/DC's work has been performed live, although, curiously, a total of seven tracks were one-and-done, offering some lucky fans a truly once in a lifetime opportunity. You usually only see a couple from a band's catalog that are broken out once and that's it, so there was something about a fair share of their own songs that AC/DC just didn't feel right about in the live setting.
READ MORE: How Did AC/DC Get Their Band Name?
There's also a lot of songs from late in the AC/DC discography that appear in this list. But, hey, it's tough to compete with over a dozen albums of material. Go form an AC/DC tribute band if you want them to be played live because, this late in the game, those more modern tracks are almost definitely staying locked up.
Okay, enough teasing, here are those 79 songs AC/DC haven't played live!
The 79 Songs AC/DC Have Never Played Live
AC/DC have a massive catalog and, as a result, have a massive amount of songs they've never played live.
Gallery Credit: Joe DiVita
The 19 Songs Led Zeppelin Never Played Live
Recapping the Led Zeppelin songs that never made their way to the stage and crowds.
Gallery Credit: Lauryn Schaffner