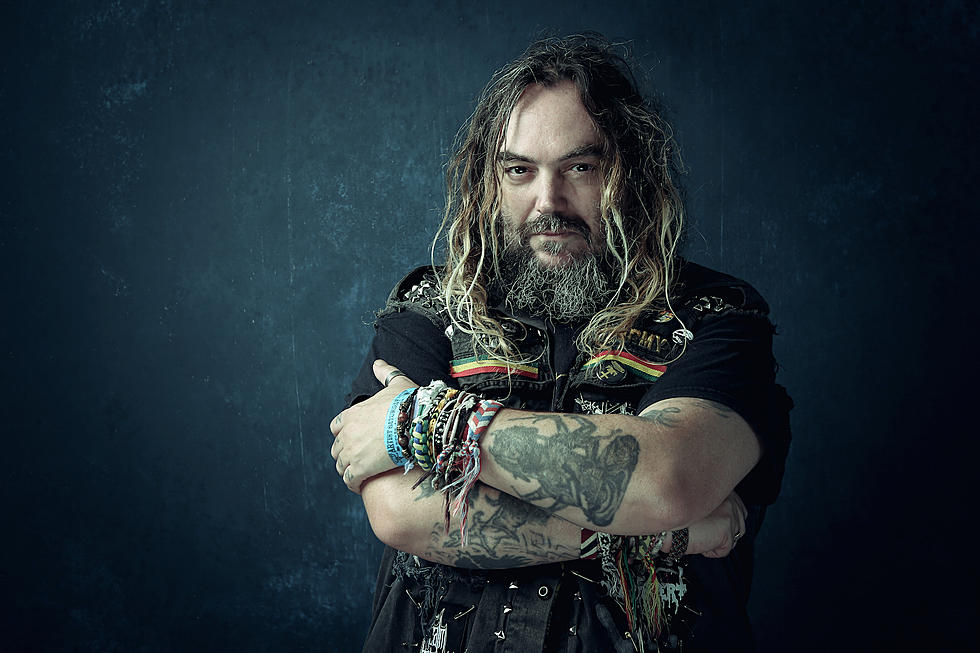 Soulfly Eye Summer 2018 Album Release, Plus News on Tarja, AWOLNATION + More
Napalm Records
In addition to the big stories we covered today, Wire-to-Wire provides you with some of the other key rock and metal news items from Dec. 7, 2017:
- During a recent interview with Backstage Axxxess, Max Cavalera revealed that Soulfly will return to the studio in January, working with producer Josh Wilbur for a tentative summer 2018 album release. "I'm excited, because I think the album will have a little bit of a return to some tribal sounds that I haven't done since Prophecy," said Cavalera, who added, "Then the rest of the album will be a continuation of Archangel; a lot of people like Archangel. And, of course, I think that it will be also somehow influenced by Psychosis, 'cause Psychosis was such a cool record that I'm sure that somewhere in the Soulfly record we'll have the influence of that on top of it too. So it'll be a really cool record to work on."
- AWOLNATION have delivered a Western bar-themed new video for their highly catchy new song "Seven Sticks of Dynamite." Watch the Riley Harper and Aaron Bruno-directed clip here and look for the song on AWOLNATION's Here Come the Runts album, due Feb. 2.
- Turn it up! Kobra and the Lotus are back with a new lyric video for "Prevail" off their Prevail I album. Hail the hero war cry and watch the clip here.
- How did Phil Campbell and the Bastard Sons get their name? Let them explain in a new video hyping up their upcoming disc, The Age of Absurdity. Watch here and look for the disc on Jan. 26 via Nuclear Blast.
- Holy heavy distortion, Batman! Windhand have unleashed the new song "Old Evil" from their upcoming split with Satan's Satyrs, which is due Feb. 16. Take a listen to the track here.
- Black Foxxes have unveiled their new video for "Sæla." The primarily-performance based clip finds the band playing in a darkly lit room with the lights dimming on and off throughout. Watch it here and look for Black Foxxes returning with their sophomore set, Reiði, on March 16 through Search & Destroy / Spinefarm Records.
- The Levitation Festival will return to Austin's Red River District the weekend of April 26-29. Ministry, Electric Wizard, The Brian Jonestown Massacre, The Black Angels and many more will play the event, which is hosted at several Austin venues. See the lineup here and head to the event website for ticketing details.
- Though the lineup has yet to be revealed, you can get in early on the 2018 Boston Calling Festival. The festival will host a special holiday pre-sale with a limited number of three-day passes going on sale at 10AM ET tomorrow (Dec. 8) via the Boston Calling website. The lineup will be revealed in early 2018.