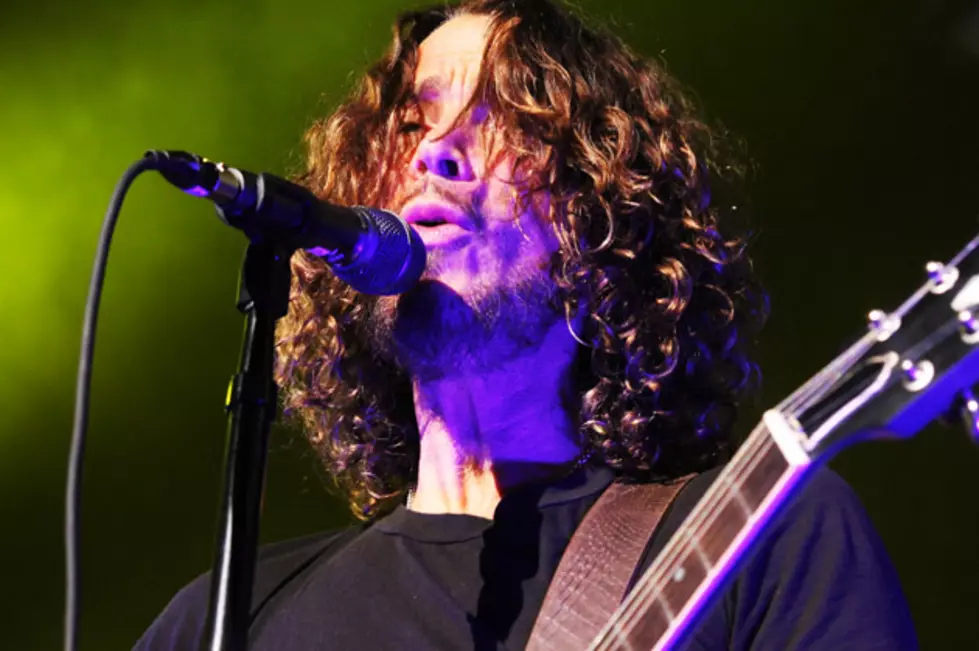 Soundgarden Deliver Acoustic Performances of 'Half-Way There' + 'Fell on Black Days'
Liz Ramanand, Loudwire
Soundgarden have unplugged their instruments a few times in recent weeks and one such performance recently took place at Los Angeles radio station KROQ as frontman Chris Cornell and bassist Ben Shepherd teamed up for a pair of acoustic performances highlighting their past and present.
The first performance was of the band's 'King Animal' song 'Half-Way There,' with the stripped down set truly showing off Cornell's incredible vocal range, which is both powerful and longing within the span of one track. The second performance found the pair delivering a moodier version of their 'Superunknown' single, 'Fell on Black Days,' with audiences getting a chance to truly grasp the emotion of the song in its simplest form. 'Half-Way There' can be seen below while the 'Fell on Black Days' video may be viewed here.
While at the studio, Cornell also took the time to talk about his recent brush with greatness at the Rock and Roll Hall of Fame induction ceremony and his thoughts on the band's own legacy. The frontman not only got to induct Heart into the Rock and Roll Hall of Fame, but also got to rock alongside the members of Rush in one of the night's massive all-star jam sessions. He recalled, "I got to play onstage with Rush and 30 other people, but it didn't matter. It kind of occurred to me during rehearsal as the song ended and I looked back to cue off of the drummer and that drummer was Neil Peart."
As for their own legacy, Cornell says the band is not content to relive past glories. He adds, "It's happening and it's now and it's sort of moving forward." The singer says that the creative process is still going strong, adding, "Every day is kind of a new day, which is sort of the whole point I suppose, getting back together and doing what we do."
Watch Cornell and Shepherd perform their new 'King Animal' song 'Half-Way There' below and visit KROQ's website to see their performance of 'Fell on Black Days.'
'Half-Way There'