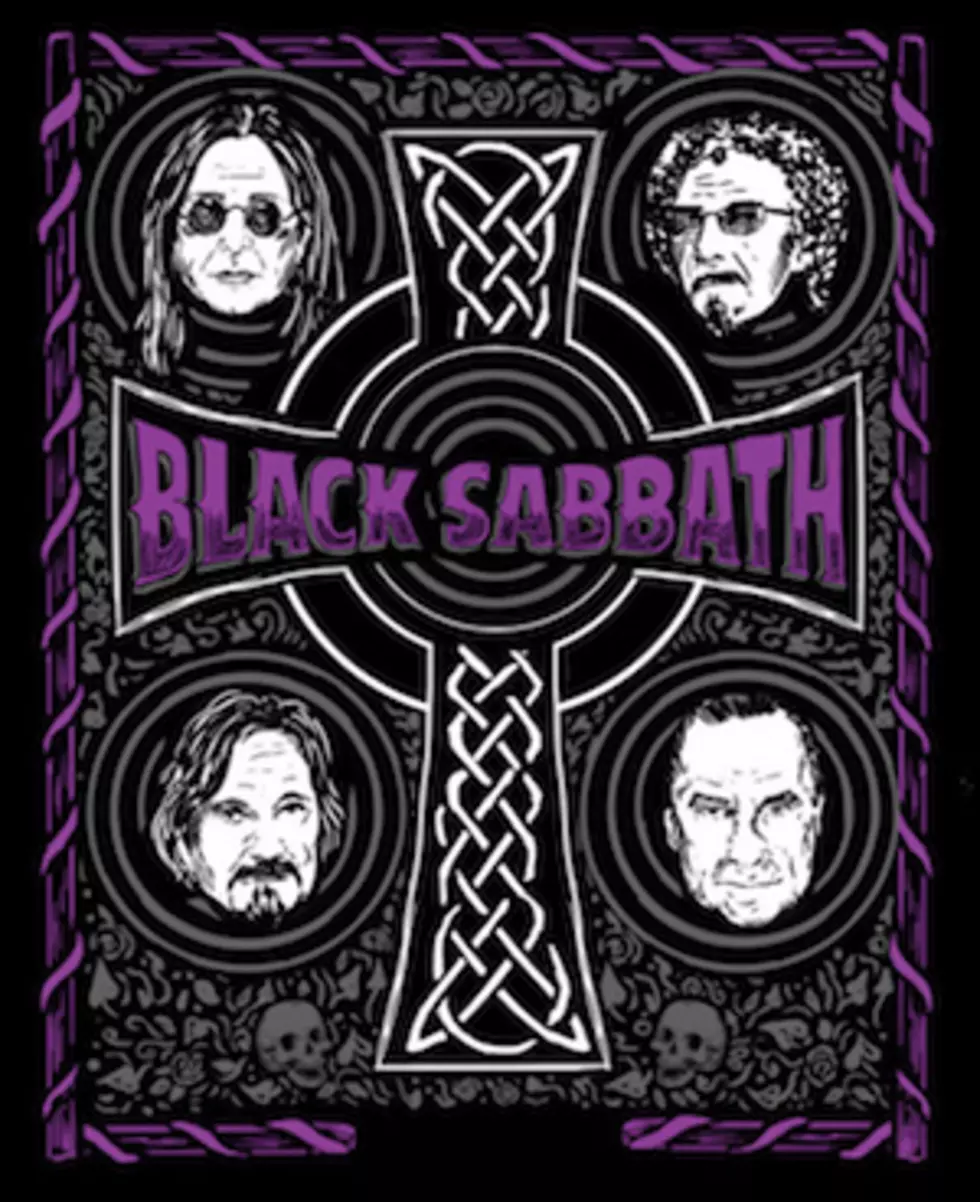 'The Complete History of Black Sabbath: What Evil Lurks' Book to Arrive in Fall 2016
Race Point Publishing
Rock and metal fans love their lore and few bands have such a deep and lavish history as the band that started it all: Black Sabbath. A new book, The Complete History of Black Sabbath: What Evil Lurks, is the latest page-turner on metal's godfathers, chronicling the band's earliest days through the present.
Written by esteemed music journalist and author Joel McIver, the book will include over 200 photos (including shots from the band's ongoing farewell tour) and even a family tree of the four original members that will fold out across four pages. This tree traces each member's path to the band, detailing other projects they've been involved in over the decades as well. The foreword was also penned by Machine Head's Robb Flynn.
The Complete History of Black Sabbath: What Evil Lurks will span 240 pages and arrives bound in a hardcover. Hitting shelves and webstores on Oct. 15 later this year, the book will arrive through Race Point Publishing. McIver has been at the helm of other metal books, including Justice for All: The Truth About Metallica, Bible of Butchery: Cannibal Corpse: The Official Biography and he co-wrote Megadeth bassist David Ellefson's biography, My Life With Deth.
Black Sabbath are currently in the midst of their 'The End' farewell tour which launched in January earlier this year. The band's final shows ever are slated for early February of 2017, closing the book on the last chapter of their unchallenged legacy in their hometown of Birmingham. The second North American leg of the run will pick up on Aug. 17, stretching through Sept. 21. For a list of dates, head to our 2016 Guide to Rock + Metal Tours.
See Where Black Sabbath Ranks Among the Top 50 Metal Bands of All Time