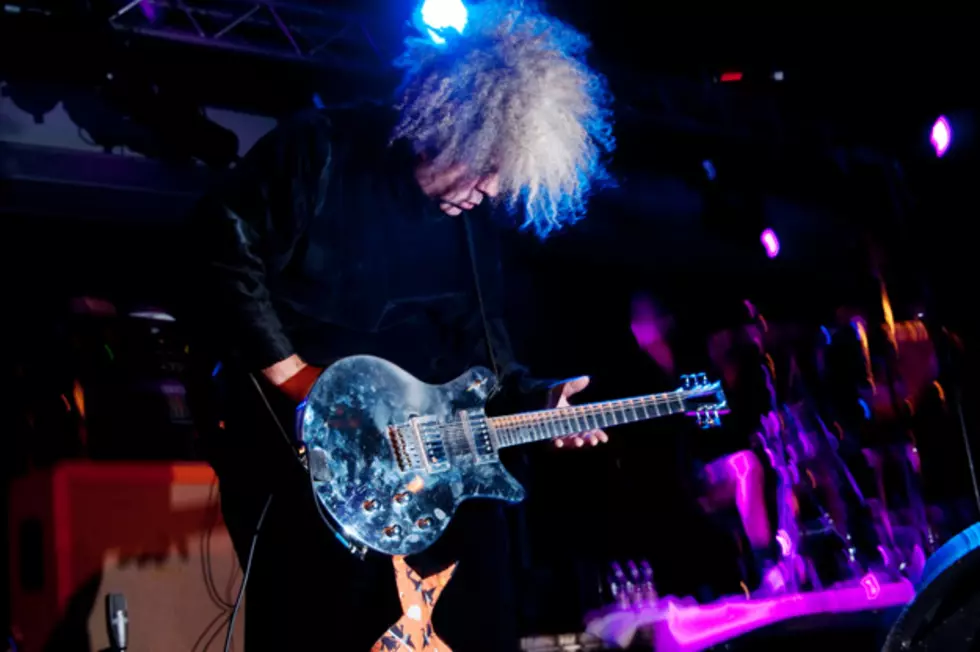 The Melvins' Buzz Osborne Recalls Past Tours With Nine Inch Nails and White Zombie
Lucy Johnston, Getty Images
The Melvins are in the midst of their '51 States in 51 Days' tour, attempting to set a Guinness World Record for fastest tour of the United States. Frontman Buzz Osborne has been keeping a tour diary at Spin.com, and had some interesting observations about previous tours with Nine Inch Nails and White Zombie.
Playing Sioux Falls, S.D. on the tour reminded Osbourne of the last time the Melvins played there, which was with Nine Inch Nails in the mid '90s. He remembers NIN smashing up the dressing room there, causing about $30,000 in damage.
"This was NIN's 'Downward Spiral' tour, which ended up being the bands zenith, meaning it was their biggest and most interesting album along with the biggest and most semi-interesting point in their career," Osborne writes.
"I honestly didn't know much about NIN before this tour. I mean I knew they were popular with the MTV baby rock crowd and that they had sold a lot of records but I had never actually listened to one of them. Why would I? I usually have no interest in checking out what sort of bands the baby rockers dig. This is as a result of almost always hating whatever bands the baby rockers dig."
Osborne says at least Nine Inch Nails and their crew were nice to them during the tour.  He can't say the same about White Zombie, and unloads with both barrels. He describes it as the worst tour experience of his life, due mainly to a road manager dubbed 'Mr. Mullet.'
"Mr. Mullet told us straight up that he was going to see to it that we got fu--ed over every night PA-wise in order to not piss off his boss, the swollen White Zombie dictator Rob Zombie," Osborne recalls. "And it just went from there. He openly told us that Rob acted a prick to him, and that's how life on the road was going to go for us as well. Perfect."
He goes on to say, "One insane thing after another every day for the whole tour. On one of the few times we actually got a soundcheck, Mr. Mullet came on stage and pulled the plug because Rob was eating and that we were to "shut the f--k up" because he didn't like the "noise."
The '51 States in 51 Days' tour isn't even halfway done yet, with plenty more tour diary entries to come. Hopefully Osborne will spill more great stories from the good old days as the tour progresses.