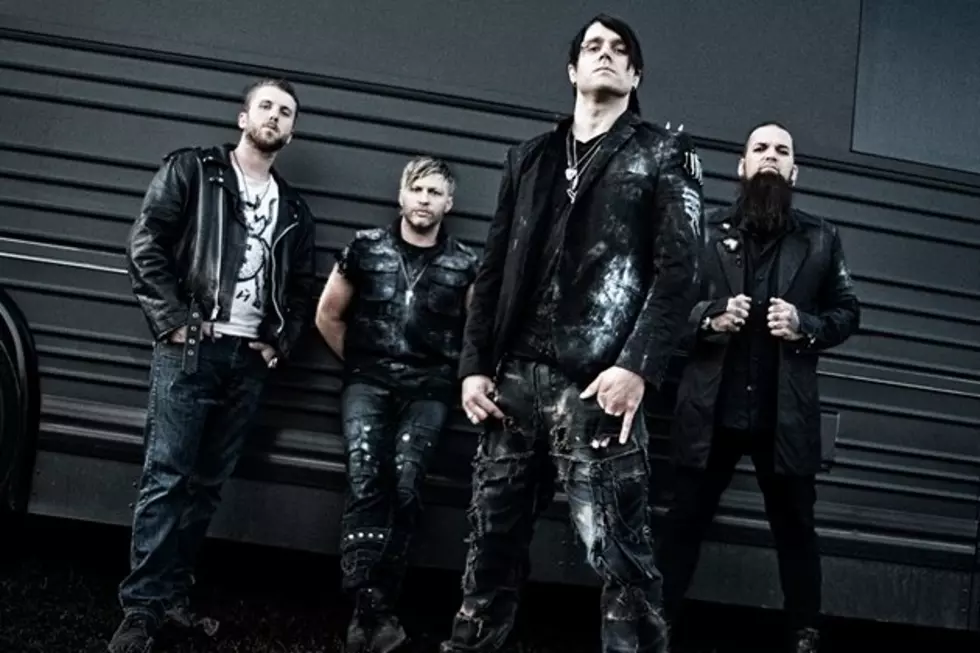 Three Days Grace Add to Chart Record With New No. 1 Hit 'Painkiller'
Photo by Roland Wilhelm
Three Days Grace already held the record for most No. 1 songs at Active Rock radio and they just added to that tally thanks to their current single, 'Painkiller.' The track, which just reached the top spot, became their twelfth No. 1 single.
The song is also the band's first No. 1 to feature their new vocalist Matt Walst, who initially subbed in for the group after Adam Gontier left during the 'Transit of Venus' tour cycle. Walst was subsequently confirmed as the band's new frontman and has been with them in the studio working on their next album.
Three Days Grace's previous chart-toppers include 'Misery Loves My Company,' 'High Road,' 'Chalk Outline,' 'World So Cold,' 'Good Life,' 'Break,' 'Never Too Late,' 'Animal,' 'Pain,' 'Just Like You' and 'Home.'
Can Three Days Grace add to their total? The band is currently in the studio working on a new album, so wait and see.