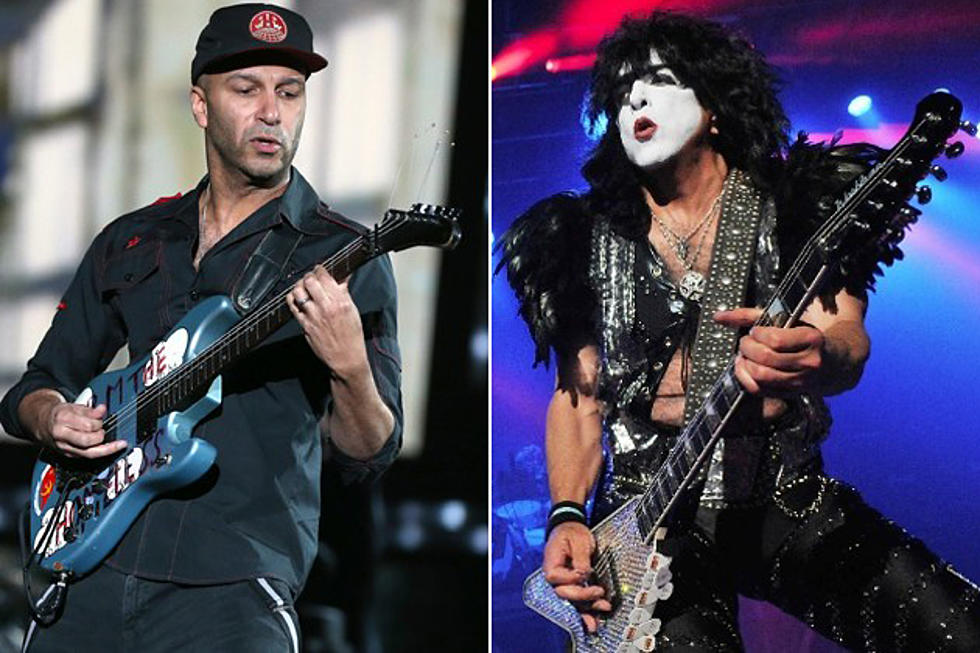 Rage Against the Machine's Tom Morello Chosen to Induct KISS Into Rock and Roll Hall of Fame
Christopher Polk / Jim Dyson, Getty Images
Rage Against the Machine's Tom Morello is not only an amazing guitar player, he's a pretty gifted speaker, and the guitar great has been chosen to induct KISS into the Rock and Roll Hall of Fame.
Morello will deliver a speech reflecting on the band's accomplishments and his own personal thoughts on the legacy of KISS during the April 10 ceremony in Brooklyn, N.Y. After the induction speech, the original lineup of Paul Stanley, Gene Simmons, Ace Frehley and Peter Criss will have the chance to speak about joining the Rock Hall.
There has been plenty of drama surrounding KISS leading up to the Rock Hall induction, as Stanley and Simmons decided not to perform. Despite the fact that only the original four members are being inducted, past and present KISS members Tommy Thayer, Eric Singer, Vinnie Vincent and Bruce Kulick will also be sharing a table with Stanley, Simmons, Frehley and Criss at the Rock Hall ceremony.
The ceremony takes place April 10, but for those unable to make it to Brooklyn, an edited version of the ceremony will air via HBO on May 31.