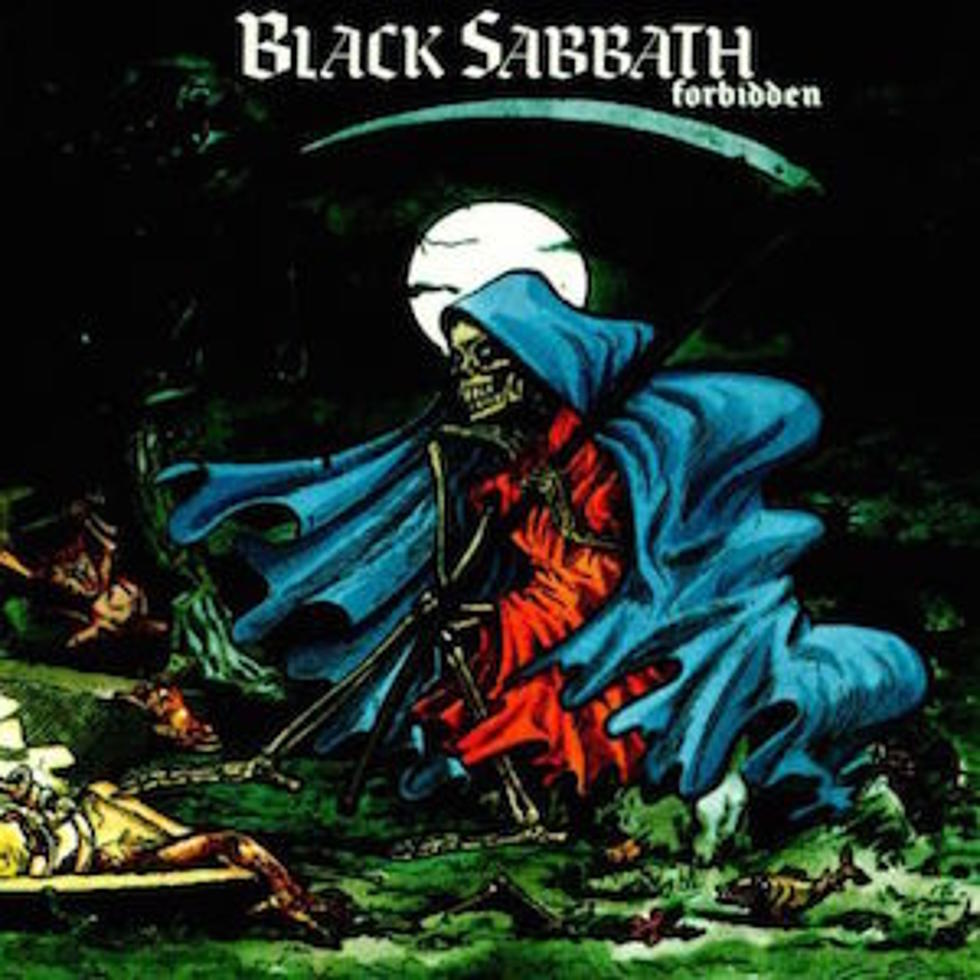 Tony Iommi Plans to Revisit Black Sabbath's 'Forbidden' Album Mix for 20th Anniversary
I.R.S.
Updated editions of classic albums are all the rage, but some have a more personal touch than others. According to Black Sabbath guitarist Tony Iommi, he plans to get hands on with a 20th anniversary reissue of the band's Forbidden album.
In a Facebook post, Iommi writes, "Joe Siegler reminded me that June is the 20th anniversary of Forbidden. I really like the album, but I was never happy with the overall sound, so I'm going to re-mix it before it comes out again. Can't say when, too much going on right now."
There has been a lot of renewed interest in Black Sabbath in recent years, with the band's 13 album coming off as a big success. Given the age of the band's members, there has been plenty of talk about one final album and tour, and while a final show was teased earlier in the year, the plans changed. At last check, it was expected that the band would be active in 2016, but no official announcement has been made about the final disc or tour.
See Where Tony Iommi Ranks on Our Top 50 Hard Rock + Metal Guitarists List
You Think You Know Black Sabbath?