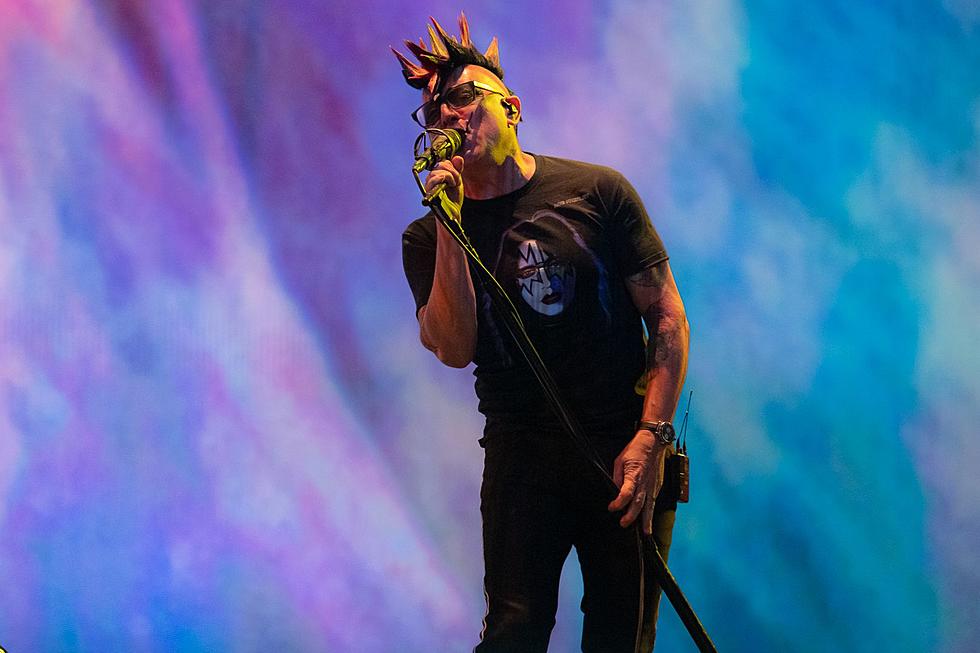 Tool Joined By Bluegrass Guitarist Billy Strings on 'Jambi' During Salt Lake City Tour Stop
KEVIN RC WILSON
Tool collaborated with an unexpected guest during a show in Salt Lake City on Wednesday.
Bluegrass guitarist Billy Strings joined the band on stage during "Jambi," the second song of the night during the Delta Center performance.
Strings ripped through an extended guitar solo to the song from Tool's 2006 album 10,000 Days.
"It was such an incredible honor to pluck a few notes with you legends," Strings wrote on Instagram. "I'm never coming down from this one."
WATCH: Tool Joined By Billy Strings on 'Jambi' (Part 1)
WATCH: Tool Joined By Billy Strings on 'Jambi' (Part 2)
While the pairing may seem odd, Strings has been known to pepper rock covers into his setlists including songs from Black Sabbath, Alice In Chains and Pearl Jam. He also had just played a show the previous night in West Valley City, Utah.
Tool, meanwhile, rarely have special guests join them on stage. The guest spot from Strings was likely a one-off occurrence during this tour.
"Jambi" was back in Tool's setlist the following night in Idaho Falls, Idaho, but there were no on-stage guest appearances during the show.
READ MORE: The Dark Story of Laurie Ann Arden, the Model Featured in the Liner Notes of Tool's 'Undertow'
Tool's North American tour continues Oct. 14 when the band is scheduled for a show at the Ford Idaho Center in Nampa, Idaho. They will be on the road for this leg of the tour through Nov. 21.
Tool has already announced a follow-up 20-date winter tour starting in Baltimore on Jan. 10.
Tool Setlist — Oct. 11, 2023 (Delta Center, Salt Lake City)
via setlist.fm
"Fear Inoculum
"Jambi" (with Billy Strings)
"The Pot"
"Rosetta Stoned"
"Pneuma"
"The Grudge"
"Descending"
"Forty Six & 2"
"Chocolate Chip Trip"
"Culling Voices"
"Invincible"
10 Signs You're a Fan of Tool
Gallery Credit: Jordan Blum