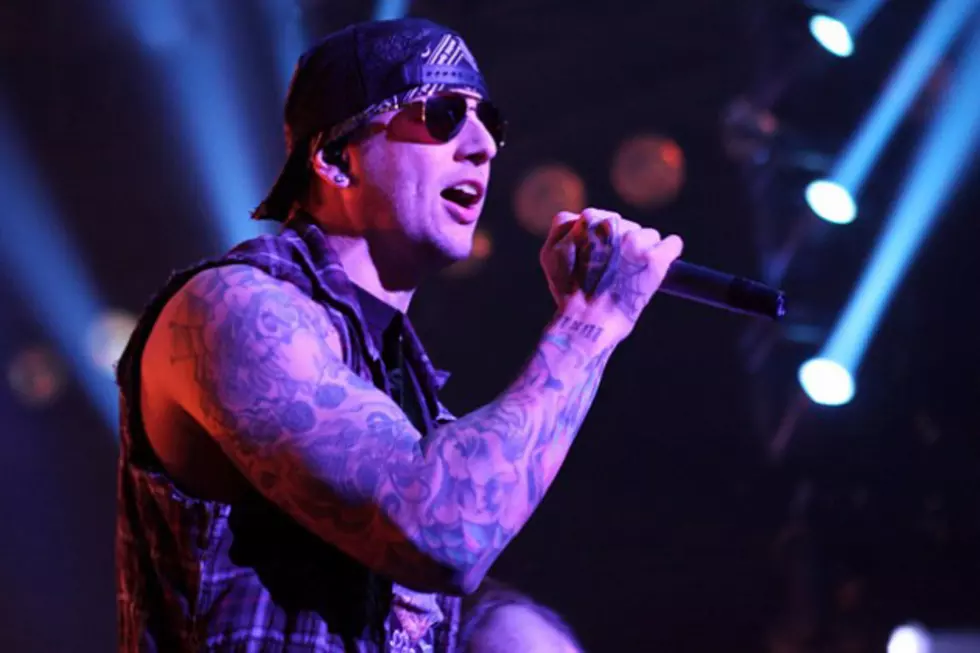 Top 20 Songs: Week of January 13-19, 2013
Mary Ouellette, SheWillShootYou.com
There's been a shakeup this week at the top of the Loudwire Top 20 Countdown, with a new No. 1 overall. Avenged Sevenfold's 'Carry On' has staked its claim on the top spot this week, ousting Shinedown's 'Enemies' from the No. 1 position.
Elsewhere in the top five, Volbeat's 'Heaven Nor Hell' makes a big leap up two spots from No. 4 to No. 2. All That Remains' 'Stand Up' holds firm at No. 3, and Chevelle's 'Same Old Trip' climbs a notch from No. 5 to No. 4 this week. Volbeat's 'Heaven Nor Hell' ties Alice in Chains' 'Hollow for the rapid riser this week. Both tracks jumped two notches, with 'Hollow' moving from No. 16 to No. 14.
Rounding out the Top 5 is the aforementioned Shinedown track 'Enemies,' which dropped four notches from the top spot.
This week also features the debut of two new tracks. Halestorm's 'Freak Like Me' slips in at No. 19 and Otherwise's 'I Don't Apologize' arrives at No. 20.
Check out the Top 20 songs below and be sure to tune in to Loudwire Radio this weekend to rock out to your favorite songs.
Loudwire Radio Top 20 Songs of the Week:
20. Otherwise, 'I Don't Apologize'
19. Halestorm, 'Freak Like Me'
18. Nonpoint, 'Left for You'
17. Hinder, 'Save Me'
16. Stone Sour, 'Absolute Zero'
15. Slash, 'Standing in the Sun'
14. Alice in Chains, 'Hollow'
13. Papa Roach, 'Where Did the Angels Go'
12. P.O.D., 'Higher'
11. Five Finger Death Punch, 'The Pride'
10. Soundgarden, 'Been Away Too Long'
9. Young Guns, 'Bones'
8. Adelitas Way, 'Alive'
7. 3 Doors Down, 'One Light'
6. Deftones, 'Tempest'
5. Shinedown, 'Enemies'
4. Chevelle, 'Same Old Trip'
3. All That Remains, 'Stand Up'
2. Volbeat, 'Heaven Nor Hell'
1. Avenged Sevenfold, 'Carry On'