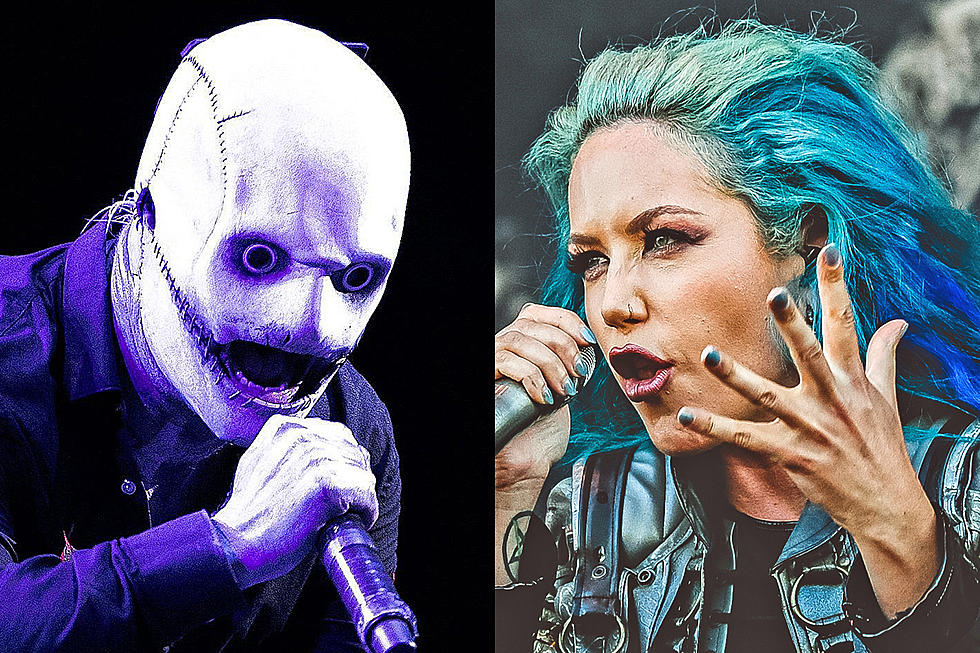 Top 50 Metal Frontmen + Frontwomen of the 21st Century
Anthony Scanga / Venla Shalin, Getty Images
This list is all about accomplishments that metal frontmen and frontwomen have made since the clock struck midnight on January 1, 2000. Any albums, concerts, or career accomplishments before that date have no weight in these rankings.
There's never been a more dynamic time for heavy metal than right now; there's always great new bands starting, tons of bands are enjoying long creative peaks, and there's even some legends who still are competitive with their disciples. Just ask Ozzy Osbourne, who took home two well-deserved Grammy awards in 2023.
But when it comes to seeing a band live, as good as their records may be, you need a great frontman or frontwoman for a show to be truly transcendent. Whether it's the masked brilliance of acts like Slipknot or Ghost, or the glass-ceiling breakers from Arch Enemy or Jinjer, the power of each front-person included in this list is truly impossible to deny.
Here, then, is our list of the greatest men and women leading metal since the turn of the millennium and you can even take it with you with this Spotify playlist. Check out the full gallery of frontmen and frontwomen who've taken the 21st century by storm below.
Top 50 Metal Frontmen + Frontwomen of the 21st Century
Loudwire's picks for the greatest metal frontmen and frontwomen since 2000.