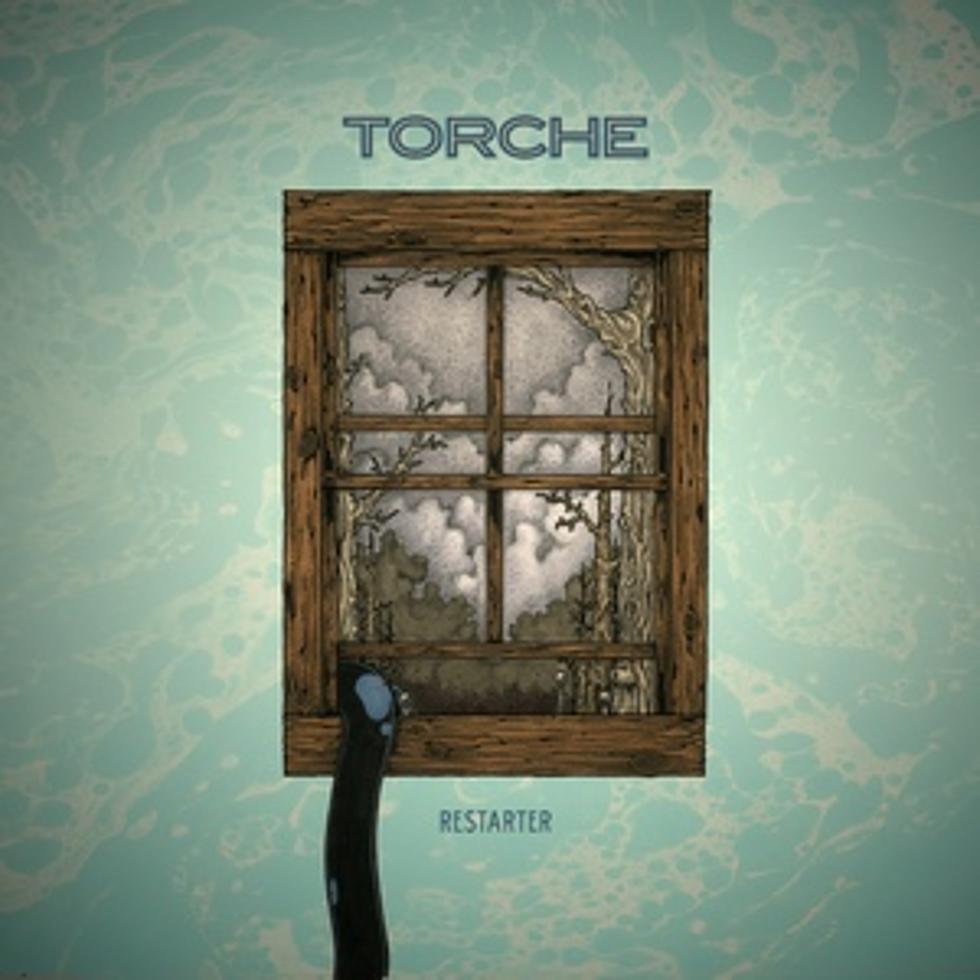 Torche Set February 2015 Release New Album 'Restarter'
Relapse Records
Torche have revealed details about their upcoming fourth studio album. 'Restarter,' their first effort for Relapse Records, will be released Feb. 24, 2015.
"Moving forward, leaning backwards, twisting sideways and loving every new release," says singer/guitarist Steve Brooks.  "'Restarter' is moody and still very much a Torche record."
The band has been working on the album for a while, and earlier this year, bassist Jonathan Nuñez spoke with Loudwire about its sound.
"I feel that 'Harmonicraft' was a more a rock record and fairly upbeat," Nuñez says. "That was the vibe for that record overall. With this one, I can say there are definitely some upbeat poppy parts, but it's heavier, that's for sure."
Nuñez continues, "There are some upbeat songs but there's definitely a few less than where 'Harmonicraft' was. There's definitely more variety as far as vibe or tempo -- more dynamic."
Torche recently wrapped up a tour of Australia and New Zealand. Right after Christmas they go back on the road for a U.S. tour with Clutch and Lionize. They also have a European tour slated to begin in May. For all their dates, go here.