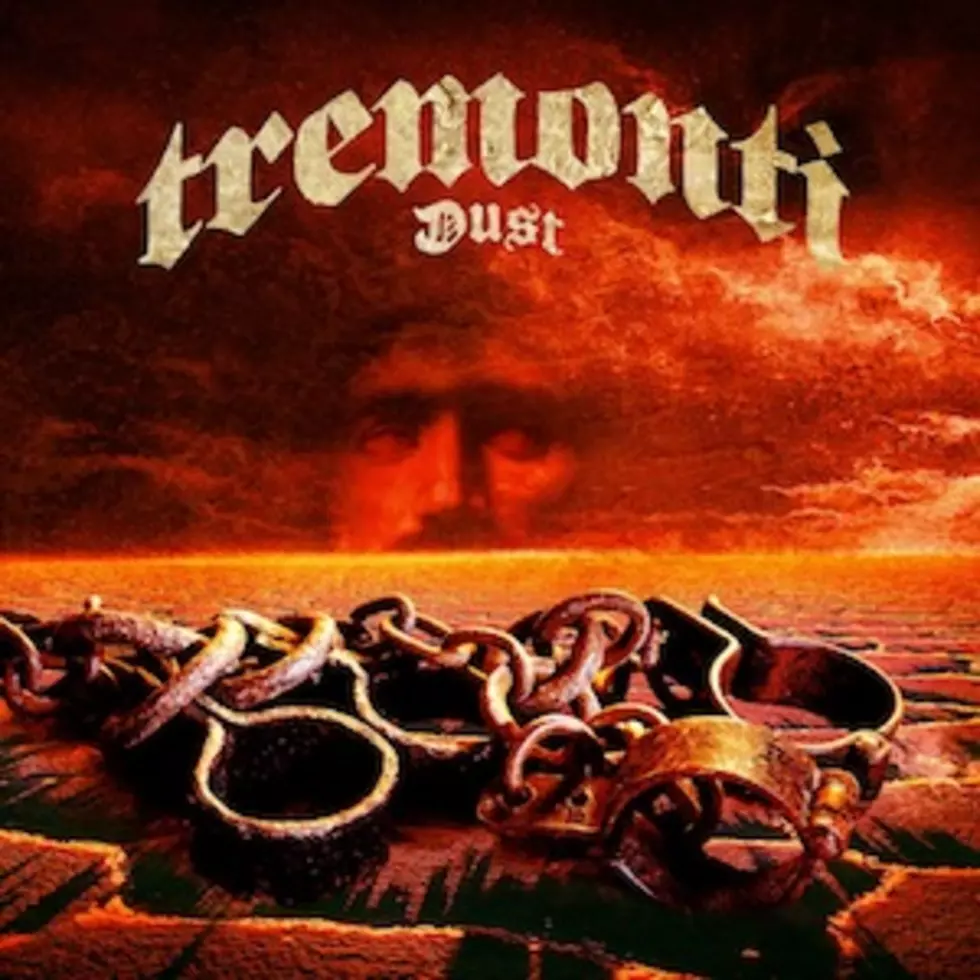 Tremonti Reveal 'Dust' Album Details + Release Date
Fret 12
Mark Tremonti is one of the busiest men in rock, splitting his time between Alter Bridge and the band he leads, Tremonti. Having released Cauterize with Tremonti, the renowned axeman is already back with the companion disc to the well-received sophomore effort. Dust will be out April 29 and a teaser of new music and full track listing can be found below.
The record was recorded during the same sessions as Cauterize, aiding the speedy turn around on a successor. Though they were recorded side by side, the band insists this is not just merely a collection of discarded material or B-sides, but a true full-fledged album that will hit just as hard anything in their quickly expanding discography. With the shackles that lay on the ground on the album cover, perhaps the band will be breaking free of any pre-conceived musical notions as evident by the punchy clip of "Catching Fire."
Tremonti has been the outlet for some of the musician's heaviest work, letting his heavy metal influences be known. The production is full yet spacious, providing rumbling low end from Wolfgang Van Halen's bass and Garrett Whitlock's pounding drumming with the crushing weight of the guitar tones from Tremonit himself along with Eric Friedman.
Fans can pre-order Dust here where a variety of related options can be found, including handwritten lyric sheets and the opportunity to have your name mentioned in the liner notes of the upcoming record.
Tremonti, Dust Track Listing
1. "My Last Mistake"
2. "The Cage"
3. "Once Dead"
4. "Dust"
5. "Betray Me"
6. "Tore My Heart Out"
7. "Catching Fire"
8. "Never Wrong"
9. "Rising Storm"
10. "Unable To See"
Tremonti, "Catching Fire" Teaser
Most Anticipated Hard Rock + Metal Albums of 2016
Mark Tremonti Plays 'Wikipedia: Fact or Fiction?'