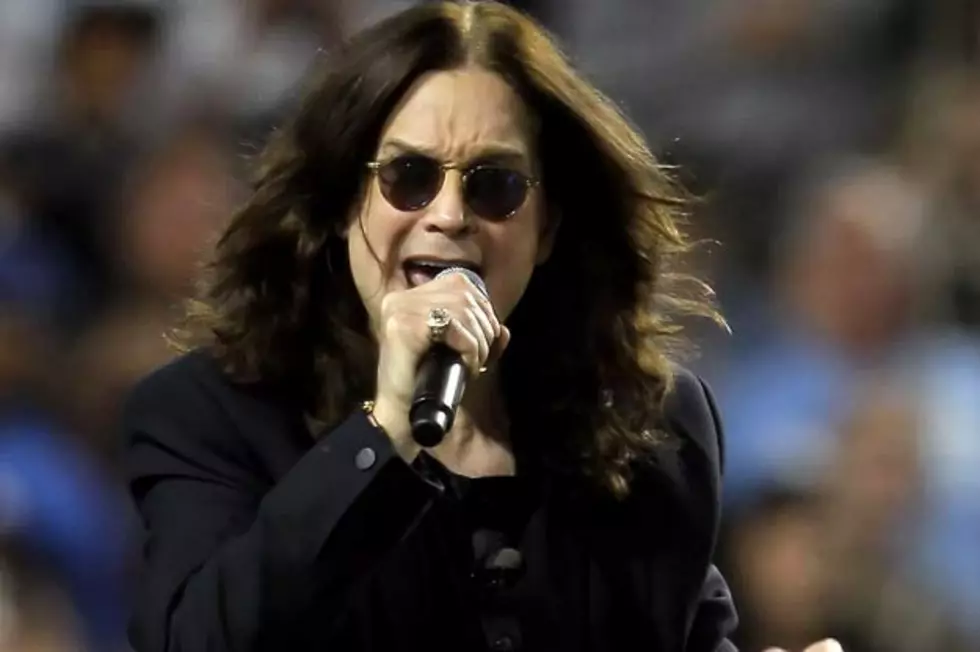 Watch Ozzy Osbourne's Performance of 'Crazy Train' From New 'Speak of the Devil' DVD
On March 19, 1982, legendary Ozzy Osbourne / Quiet Riot guitarist Randy Rhoads died in a tragic plane crash. Thirty years later, Rhoads' death still remains one of the saddest losses in rock music history. With today's (July 17) release of Ozzy Osbourne's 'Speak of the Devil' DVD, it not only documents a captivating live performance, but also the depth of emotion shared by the musicians and fans alike less than three months after Rhoads' death.
According to former Ozzy Osbourne bassist Rudy Sarzo, the 'Speak of the Devil' performance showcased in the new DVD was broadcast on Halloween 1982 for MTV, shelved, and the video footage was never released again. 'Speak of the Devil' was also the title of Ozzy's 1982 live album, but consists of different content than the new DVD.
In Loudwire Radio's recent interview with Sarzo, he spoke about the difficulties of returning to the stage without the beloved axeman Randy Rhoads. "Well, you know, mentally, for myself and for everybody involved, from the band, management, Sharon, the crew, everybody, we were all devastated," Sarzo explains. "But we knew, we knew, that the worst thing we could do was actually cancel the tour because Ozzy saw himself in a terrible state, emotionally, spiritually, right after the crash. So I decided basically, we decided to continue touring just to keep him occupied. Basically keep him alive. Because he would have just drank himself to death otherwise."
Sarzo continues, "Personally—and I believe that everyone will share the same—it became a celebration. A celebration of Randy's music, or his collaboration with Ozzy, or his friendship with all of us. And also, you know, the show became really a triumph of the human spirit, that's the best way that I can put it. To be able to dig deep every single night and just find, deep down in our soul, find the strength to be able to do those shows. When you watch the DVD, that's what you're going to be seeing. That's what really separates that DVD from any other DVD of a concert performance that you have ever seen in your life."
The new Ozzy Osbourne DVD 'Speak of the Devil' is now available. Check out the DVD footage of Ozzy and his band, including Night Ranger guitarist Brad Gillis, performing the signature track 'Crazy Train' below.
Ozzy Osbourne Performs 'Crazy Train' From 'Speak of the Devil' DVD