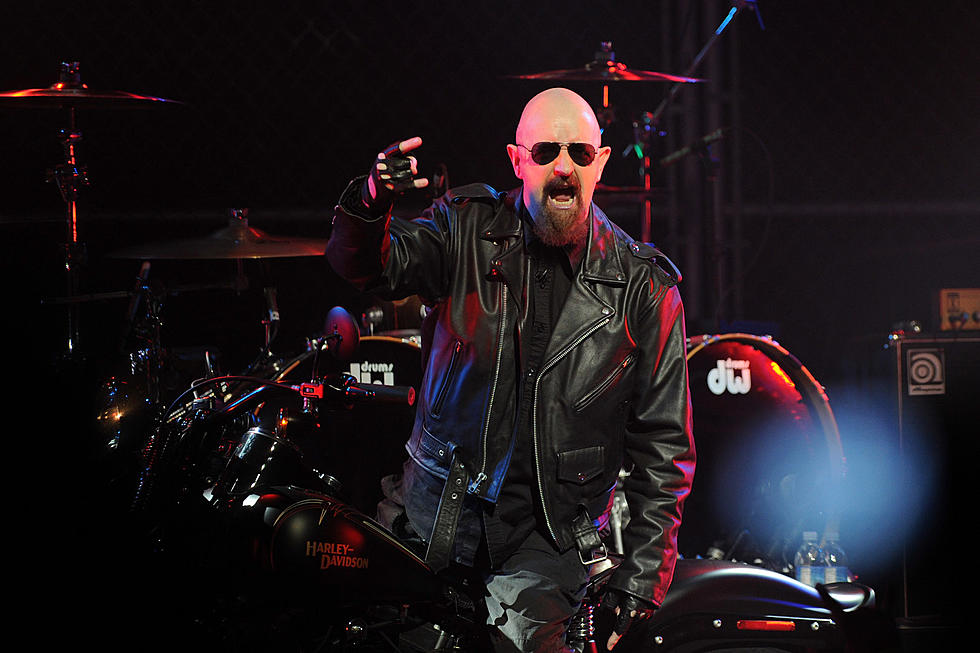 Watch Rob Halford Rock Out to a Kitten Christmas Card, Plus News on Billy Corgan, Linkin Park + More
Frazer Harrison, Getty Images
In addition to the big stories we covered today, Wire-to-Wire provides you with some of the other key rock and metal news items from Dec. 24, 2017:
- Nothing says happy holidays like Judas Priest's Rob Halford rocking out to a music-playing Christmas Card with a kitten punching a tree ornament. Watch that joyful video here.
- Pumpkins at Christmas? Not quite, but Billy Corgan did recently make an appearance on his hometown WGN in Chicago for an interview and performance. Watch Corgan play "Processional" from his Ogilala album, do a duet of "Christmas Dreaming" with Jenniffer Weigel and take part in an interview at this location.
- Linkin Park are reportedly lending their expertise in helping Mercedes define the sounds for their electric vehicles. In an interview with Australia's Wheels magazine, Mercedes-AMG CEO Tobias Moers revealed that the band were one of the experts in a variety of industries they had consulted to determine how their audio and artificial sounds will factor into their vehicles. Read more here.
- Asking Alexandria have served up an acoustic version of their current single, "Into the Fire." Take a listen and watch the video here.
- Within Temptation have a special treat for their fans this holiday season. The band's "Black Xmas" performance, complete with special costumes, custom masks and brand new visual effects, is being released to their fan club members. See a trailer here and access the fan club here.