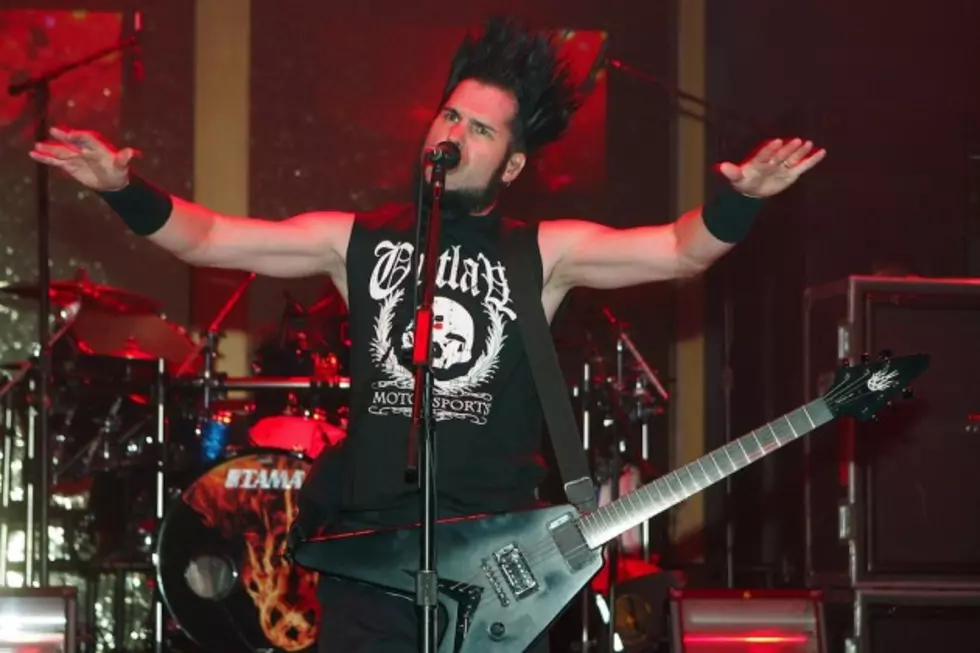 Wayne Static Discussed Band With Billy Corgan + Static-X Legacy in One of His Final Interviews
Ethan Miller, Getty Images
For those who weren't aware, in the late '80s, Wayne Static was in the band Deep Blue Dream with Smashing Pumpkins frontman Billy Corgan. "I had a band called Deep Blue Dream and we were selling out shows at all the local clubs there and the Pumpkins were just kind of this little startup band that didn't even have a drummer yet," Static recalled. "He would try to sing backup [in Deep Blue Dream] but his voice was just horrible. We wouldn't let him sing. We'd be like, 'Stop trying to sing. It sounds horrible. It just doesn't fit.'" Corgan would later quit Static's band due to exhaustion, choosing to focus on the Pumpkins instead of splitting his time between two acts.
Static also spoke about Static-X's breakout album, 'Wisconsin Death Trip.' "Wisconsin..." was a huge experiment. I had no f--kin' clue what we were doing," Static admitted. "None of us did. Nobody knew what we were doing. We didn't know how it was gonna turn out or what was gonna happen. It was a huge experiment and I was still experimenting with my vocal style." The album would later attain platinum status in the U.S.
Soon after, things started going downhill for Static-X. Wayne had written the entire 'Machine' album himself and thus wanted 100 percent of the album's songwriting royalties. "The band got really pissed off because we had split 'Wisconsin Death Trip' four ways 'cause we were all broke and we had all worked our asses off and everything. Then the time came to record 'Machine' and I'm like, 'F--k you guys. I'm not splittin' this four ways. You guys f--kin' partied for two years while I sat and wrote this record by myself. This is gonna be my first solo record."
Static also described his fallout with drummer Nick Oshiro, who had become sober during the 'Cult of Static' era. "Nick, all he cared about was his rehab s--t and turned into a complete dick," Static described. "Me and him were like drinking buddies and we were friends on the road and me and him hung out all the time. He turned into this total dick who would lecture me about drug use all the time."
Head over to Ultimate Guitar to check out one of Wayne Static's final interviews. Stay tuned to Loudwire as more Wayne Static news breaks.