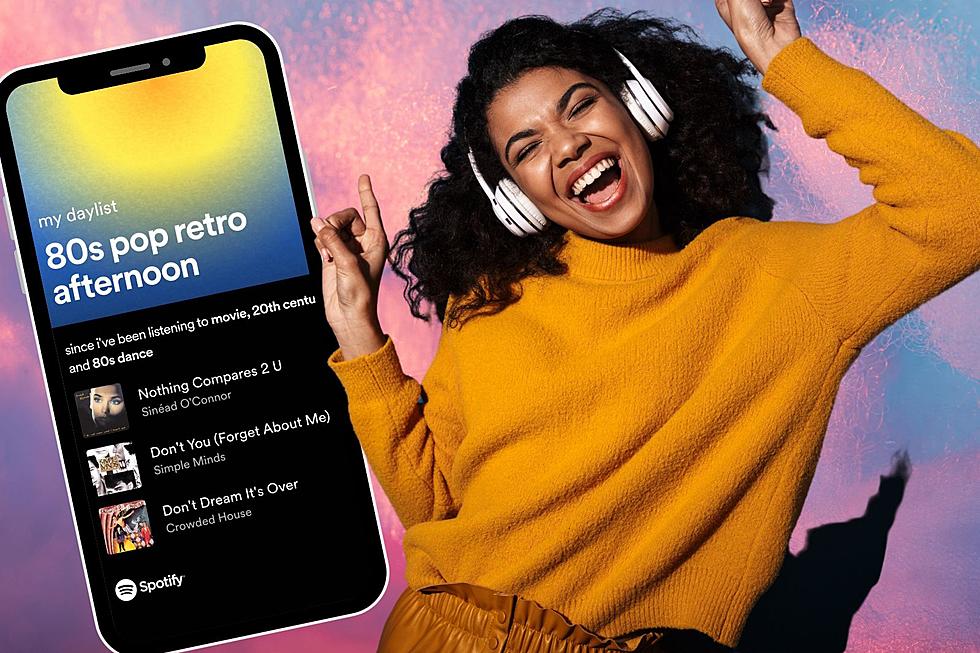 What Is Spotify's New 'Daylist' Feature and Where Can You Find Yours?
Spotify/Canva
Music streaming service Spotify has launched a new customized playlist feature based on daily listening habits.
What is the Spotify 'Daylist?'
Spotify analyzes a user's daily listening trends and then uses that information to populate its new 'Daylist.' This playlist, updated several times throughout the day, is unique to each user.
Daylist matches your mood as the day progresses, working to match the vibes of your morning commute, lunch break, or afternoon gym time.
Daylist expands Spotify's customized playlist offerings. Users have long since been able to access five daily mixes based on genres and artists as well as providing users with Discover Weekly and New Release Radar features.
Those familiar with Spotify's Wrapped feature will notice similarities with the streaming service's new Daylist; 2023's Wrapped incorporated emotional analyses into users' annual highlights and playlists.
Wrapped began as a viral marketing campaign in 2016 and quickly became one of Spotify's most beloved annual features. Daylist is now gaining in popularity as the hashtag is trending on X and TikTok, too.
How Can I Find My Spotify 'Daylist?'
Spotify users can find their new Daylist through the app, searching 'Daylist' within Spotify, or by following this link.
The Most Streamed Deep Cuts on Spotify by 40 Metal Bands
They weren't heavily promoted, but fans found it anyway.
11 Rock + Metal Bands You Won't Find on Spotify
Spotify doesn't have everything, even when you're just looking at rock music from the last handful of decades. To that end, here are 11 rock and metal groups you can't currently stream on Spotify.