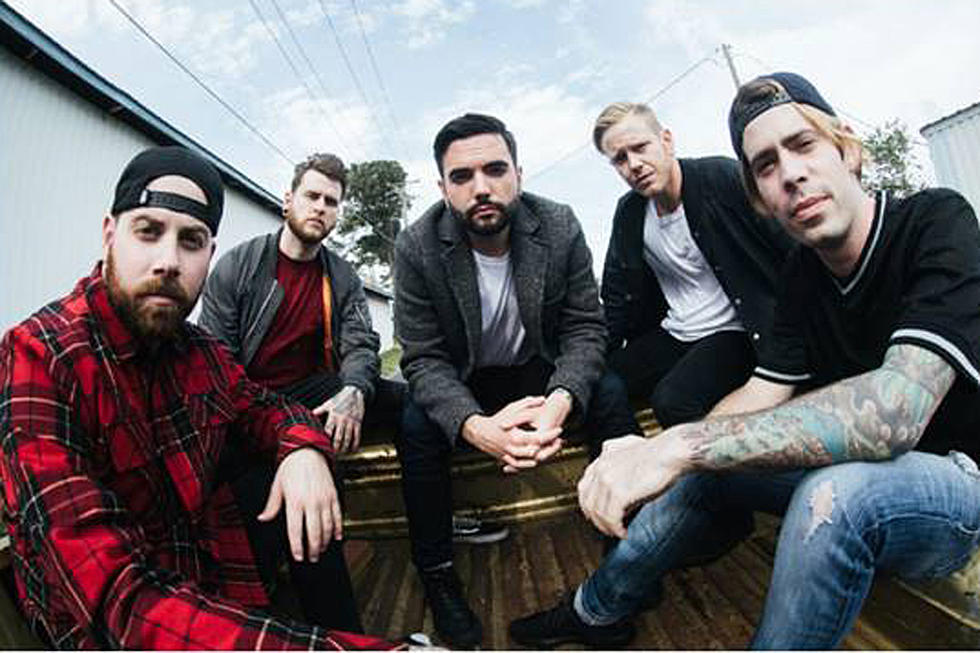 A Day to Remember Win Lawsuit Against Victory Records
Epitaph Records / Photo by James Hartley
It's been a long five years for A Day to Remember, who filed a lawsuit against their former label, Victory Records, back in 2011. The lawsuit was mostly kept out of the public eye, save for a handful of comments between both the band and the label, and has now come to end where a jury handed down the verdict that Victory owes A Day to Remember $4 million in unpaid royalties.
"As many of you know, more than five years ago we filed a lawsuit against Victory Records seeking freedom and resolution on several issues we had with them," the band said in a joint statement on Facebook after the trial had concluded (seen below). "For the past two weeks we have been in court arguing our case. Yesterday, the jury came back with a unanimous verdict in the trial granting us that freedom and resolution."
Thrilled with the outcome, A Day to Remember added, "Thank you to the fan base for supporting us through this difficult time, we couldn't have done this without you. This isn't just a victory for us but also a victory for every band wronged over the years. Right doesn't always win, but yesterday it did."
The band had left their deal with Victory, despite still owing the label two more albums before their contract would be fulfilled. As Alternative Press reported, a jury found that the two concert films that A Day to Remember had released on iTunes counted as the two albums that fulfilled the band's five album contract, thus freeing them from any further obligations to Victory.
Since the lawsuit began, A Day to Remember have released two albums, the self-funded Common Courtesy in 2013 and this year's Bad Vibrations. The latter saw the band reach their highest debut on the Billboard 200, landing just shy of the top spot at No. 2 with 67,000 copies sold.
See A Day to Remember's Bad Vibrations + More of the Best Rock Albums of 2016 (So Far)
A Day to Remember Play 'Wikipedia: Fact or Fiction?'