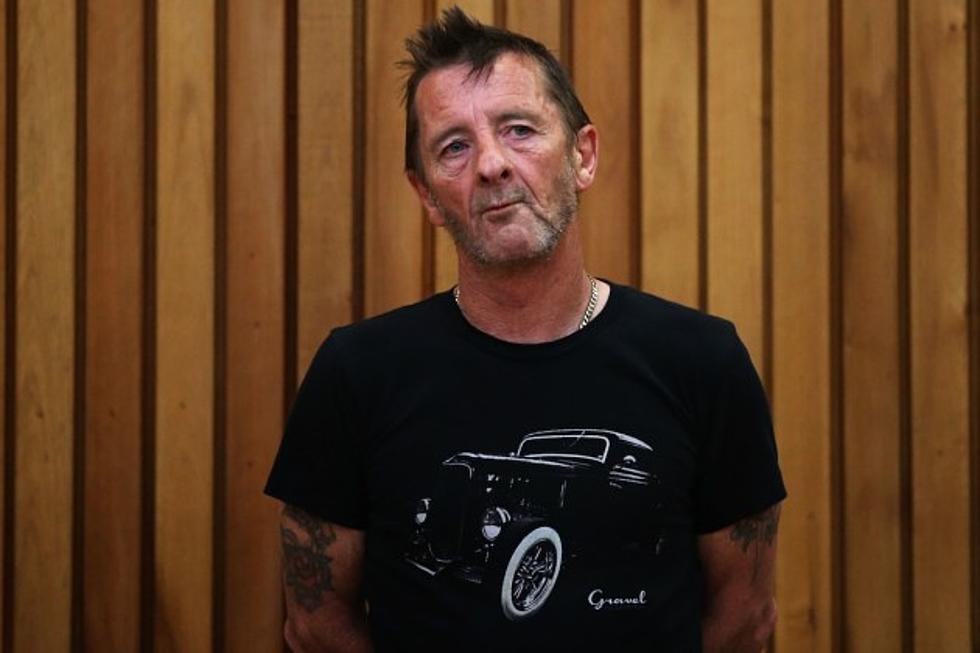 AC/DC Drummer Phil Rudd Pleads Not Guilty to Violating Home Detention Conditions
Joel Ford, Getty Images
Just after estranged AC/DC drummer Phil Rudd's began serving a home-detention sentence , the musician was arrested again on July 18. Rudd was charged with consuming and possessing alcohol, a violation of his home detention conditions, but earlier today (Aug. 3) in court Rudd officially pleaded not guilty to the latest charges.
Rudd was handed eight months of home detention after pleading guilty to "threatening to kill" charges along with possession of meth and cannabis. Rudd was picked up by police for the alcohol charges only 10 days after receiving his sentence and the AC/DC veteran is now in danger of getting hit with additional sentencing.
When asked by reporters earlier today Aug. 3 if he was nervous about the new case, Rudd responded, "No, the only thing I'm nervous about is I don't, I don't actually don't know what's going on." According to the Associated Press, Rudd added, while sporting a "lopsided grin," that he'd be spending his time out on bail focusing on "self-improvement." Rudd's lawyer Craig Tuck stated that he is appealing both the drummer's convictions and sentence.
See Where Phil Rudd Ranks Among the Top 50 Rock + Metal Drummers