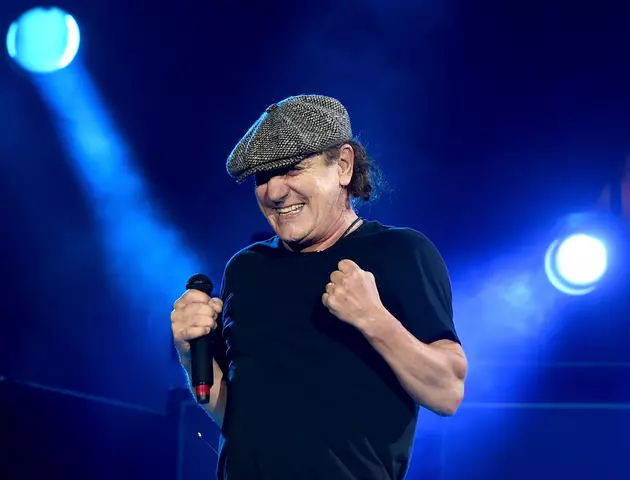 AC/DC Sold More Tickets Than Any Touring Act in 2015
Kevin Winter, Getty Images
It was a banner year for AC/DC in 2015. The Australian rock hounds already netted the best selling hard rock album of the year with their 2014 release Rock or Bust, which was their 16th studio album since introducing themselves in 1975. Now Pollstar reveals that not only have the legends sold more tickets than any other hard rock acts, but all 2015 touring performers regardless of genre, besting sensational country-turned-pop artist Taylor Swift.
Swift can "shake it off" as she led the year in gross sales from touring with $250.4 million. Selling 2.31 million tickets and bringing in $180 million, AC/DC topped her by roughly 40,000 ticket sales and continue to be one of the world's hottest commodities four decades into their career. Granted, the timeless rock outfit played 15 more shows than Swift, but it still doesn't dampen the impressive statistic in the slightest. The two acts were the only ones to break 2 million in terms of ticket sales, with Foo Fighters being the next highest selling rock group, nearly breaching 1.7 million tickets sold.
The group has been shaken up over the last two years as longtime guitarist and brother of Angus, Malcolm Young stepped down from the band while suffering from dementia. Additionally, AC/DC re-enlisted the services of Slade, who played with the band from 1989-1994 after Phil Rudd landed himself in a host of legal troubles back home, stemming from charges of "threatening to kill" and drug possession. This led to a home detention sentence.
See How Old Angus Young + Other Rockers Are
Angus Young and Brian Johnson Discuss Malcolm Young's Absence