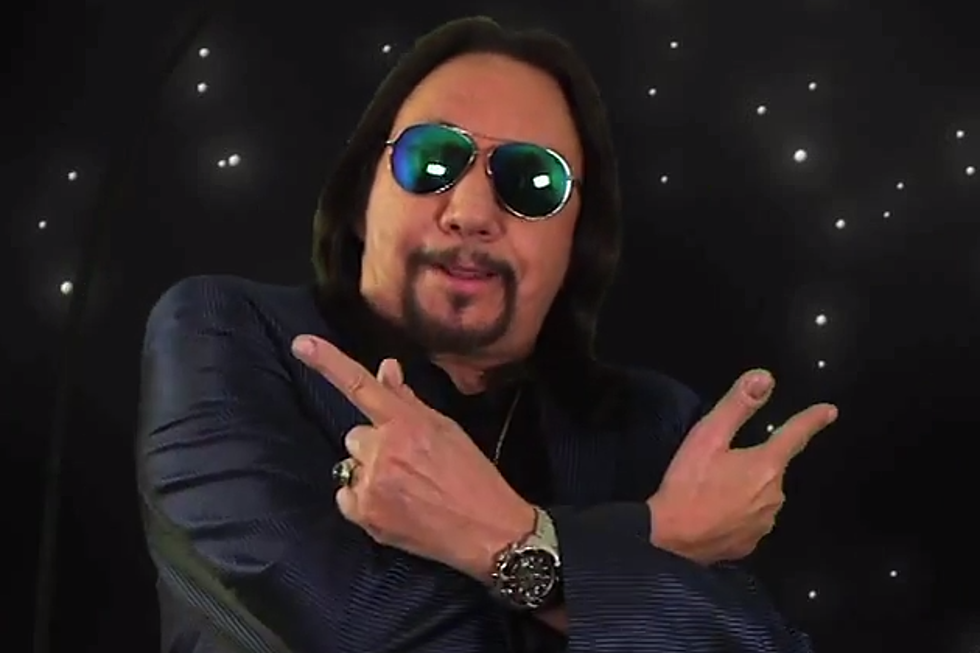 Ace Frehley Rips Paul Stanley and Gene Simmons for 'Trying to Rewrite' Kiss' History
Arcade Sushi
Original Kiss guitarist Ace Frehley, who is out promoting his new solo album, 'Space Invader,' recently opened up about how his former band is "trying to rewrite history" by "continually" bashing him.
Ace appears on the latest episode of the 'One on One with Mitch Lafon' podcast. In the interview, Lafon asks the guitarist why he thinks Paul Stanley continues to attack him in the press. Frehley stated, 'I think they're compelled to put me down because I quit the group and they're constantly bombarded by Kiss fans who're saying. 'Bring Ace back.'" He added that current Kiss guitarist Tommy Thayer is "just a cover-band guy," and that "It's a thorn in their side. So any chance they can take to somehow minimize my contribution to the band." He continued, "It's interesting how they try to rewrite history" by trying to "delete me" from the band's past.
Frehley left Kiss after the band's 2002 'Farewell Tour,' saying that he took the word "farewell" seriously. Both Gene Simmons and Paul Stanley have disputed this claim. The man behind the tracks 'Cold Gin' and 'New York Groove' added, "I quit the group. I was never fired. I keep reading what Gene is saying, 'Yeah we had to let Ace and [original drummer] Peter [Criss] go.' Bulls---. They let Peter go. They didn't let me go. I quit. They wanted me to stay."
When asked about a possible Kiss reunion Frehley said, "I'm always a positive guy, I like to say never say never and what will be, will be." This is a stark contrast from Gene's comment that there's "not a chance' Kiss would reunite with Ace and Peter.
The Mitch Lafon interview also dives into Ace's new album 'Space Invader,' his touring band line-up, his new book, wanting to tackle film scores, producing movies and TV shows and much more about Kiss. You can hear the entire interview below.
Listen to Ace Frehley on 'One on One with Mitch Lafon'