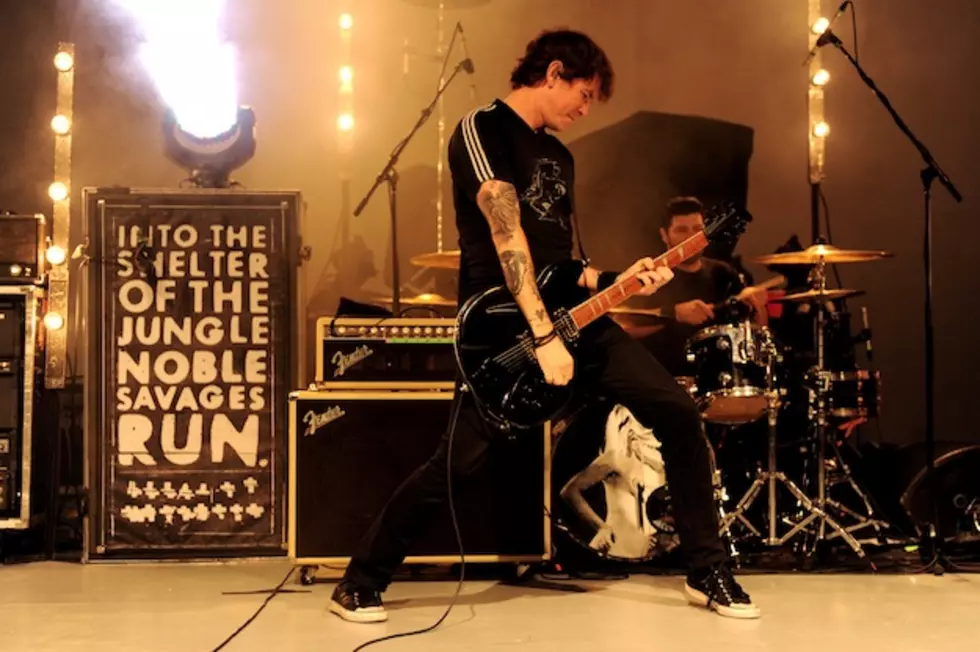 Against Me! Frontman Tom Gabel Comes Out as Transgender
Against Me! frontman Tom Gabel has just come out as transgender and will begin living life as a female named Laura Jane Grace. Gabel will remain married to wife Heather, and a parent to the couple's 2-year-old daughter, Evelyn.
In the Against Me! track 'The Ocean' from the band's 2007 album 'New Wave,' Gabel sings, "If I could have chosen, I would have been born a woman / My mother once told me she would have named me Laura." Five years later, we can now hear the desperation and despair within those words.
In Gabel's decision to begin living life as a woman, the singer will being the transitional treatments of taking hormones and undergoing electrolysis procedures.
In an interview with Rolling Stone, Gabel speaks about coming out as gender dysphoric to wife Heather. "For me, the most terrifying thing about this was how she would accept the news," says Gabel. "But she's been super-amazing and understanding."
Gabel also addresses fears of switching genders in the public eye. "I'm going to have embarrassing moments, and that won't be fun," the singer adds. "But that's part of what talking to you is about -- is hoping people will understand, and hoping they'll be fairly kind."
Against Me! have been churning out punk-rock anthems for a decade now, scoring a handful of rock hits, including 'Thrash Unreal,' 'Stop!' and 'I Was a Teenage Anarchist.' Their most recent album was 2010's 'White Crosses.'
The full story of Tom Gabel's transformation will be available in the next issue of Rolling Stone, which will hit newsstands Friday, May 11.