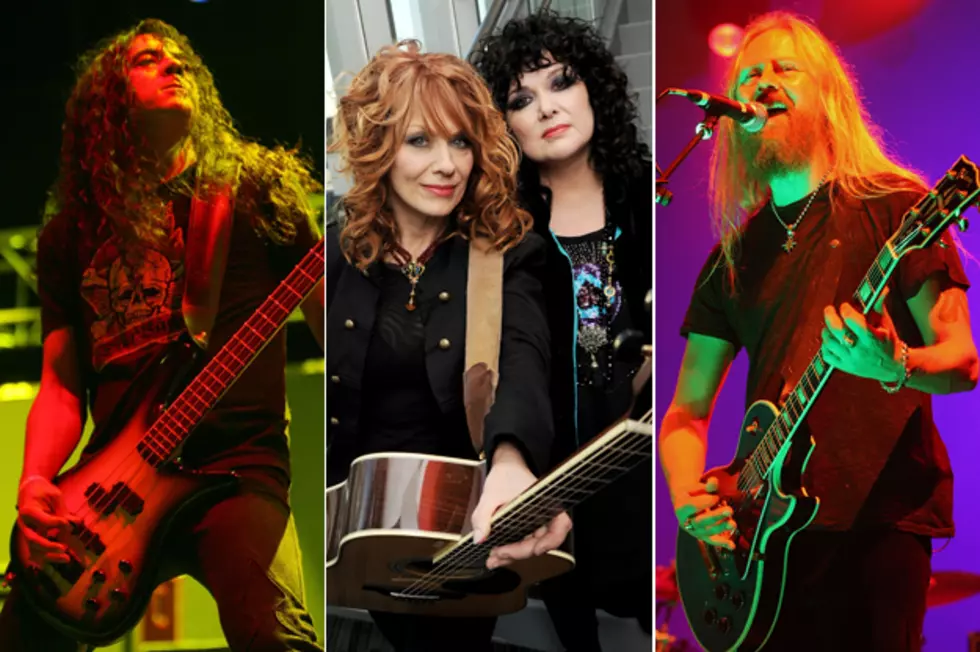 Alice In Chains Members to Help Induct Heart at Hollywood Walk of Fame Ceremony
Guitarist Jerry Cantrell and bassist Mike Inez (who also toured as part of Heart's lineup and appeared on their 2003 'Alive in Seattle' concert disc) will join actress Rita Wilson in sharing testimonials for the group during the Sept. 25 ceremony.
Though Heart may have come a generation before Alice in Chains, the two acts have crossed paths frequently over the years. They both appeared on the 'Singles' soundtrack in the early '90s, though the Wilson sisters were billed under the side project name, the Lovemongers. In the years following, they ran into each other as part of the Seattle music community. And, in 2007, it was the VH1 Rock Honors event saluting Heart that brought about one of the first public appearances of Alice in Chains' members after they decided to reunite.
Heart will receive the 2,481st star on the Hollywood Walk of Fame. The ceremony will take place at 6752 Hollywood Boulevard in front of the Musician's Institute, where a number of the music artists who are part of the Walk of Fame have their stars. The ceremony takes place at 11:30AM PT and will be live streamed at www.WalkofFame.com.