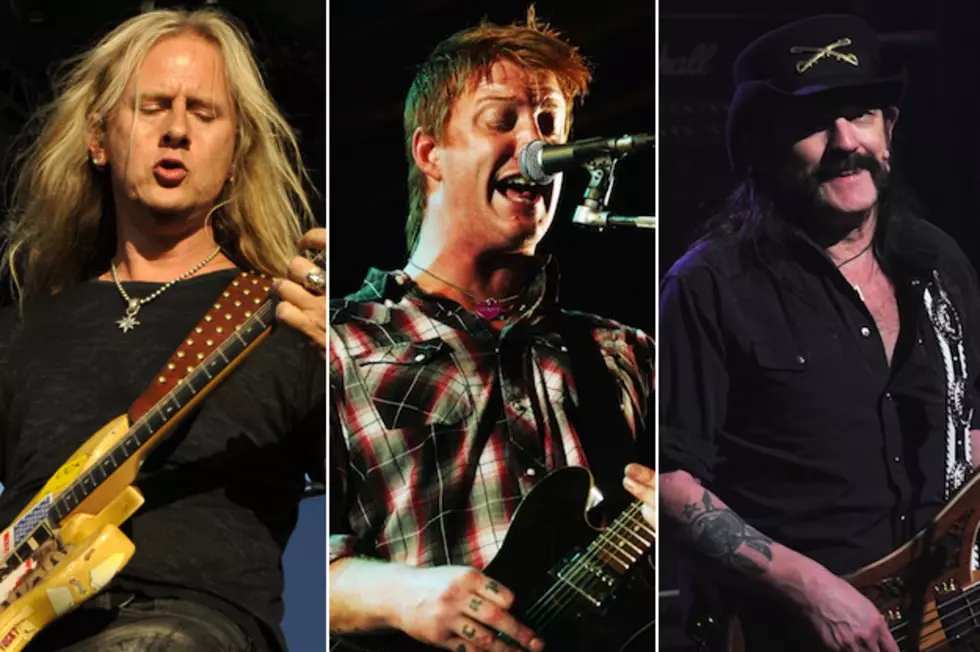 Alice in Chains, Queens of the Stone Age, Motorhead + More Added to Download 2013
Kevin Winter / Jonathan Wood / Theo Wargo, Getty Images
Boy, would it be awesome to head to the U.K. in June! The 2013 Download festival has announced more acts for its upcoming three-day show, and the list is incredibly enticing. Alice in Chains, Queens of the Stone Age, Motorhead, 30 Seconds to Mars, the Gaslight Anthem, HIM and A Day to Remember have all been added to the bill.
The aforementioned acts will join previously announced headliners Slipknot (June 14), Iron Maiden (June 15) and Rammstein (June 16).
For Queens of the Stone Age, this will mark their first appearance at Download. The rest, though, are pretty much Download veterans. 30 Seconds to Mars are back for the third time, Motorhead for a fourth time, Alice in Chains for a second time and A Day to Remember for a third appearance.
Download has a lengthy history of booking quality performers, as Soundgarden, Megadeth and Metallica all graced the festival stage in 2012.
So, if you'd like to make the trip to England to catch all the incredible bands at the 2013 Download festival, click here for info on tickets and other details.