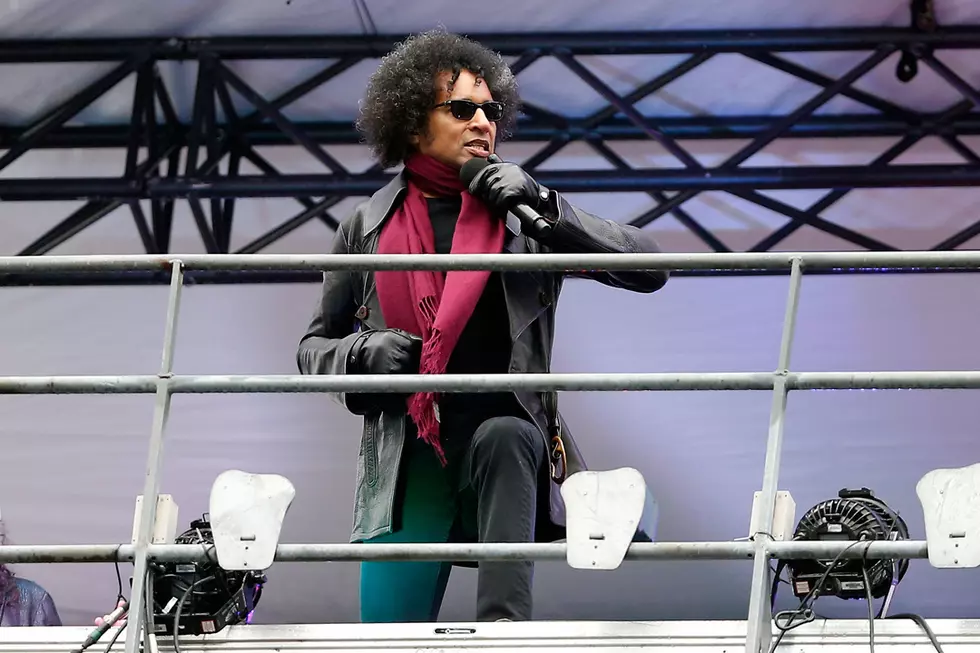 Alice in Chains Singer William DuVall Tapped to Front Giraffe Tongue Orchestra
Christian Petersen, Getty Images
When the group were recording their long-awaited debut record, it was revealed the DuVall, along with a series of other musicians, were involved in the project. In the past, Weinman had stated that actress and singer Juliette Lewis was working with the group, but never confirmed her as the full time singer. He added that others were working on the project as well. Now, in an interview on Riffing With Christina, the guitarist locked in the news.
"[Juliette Lewis is] actually not our main singer. She guested… Yeah like everybody kinda takes an Instagram picture and makes their own press around it," Weinman started off, "But me and her have been working on songs, some of which are for Giraffe Tongue, some of which were just jams that we were working on or whatever. And she did some cool vocals on some of the GTO stuff. Actually, William [DuVall] from Alice In Chains is who has been singing with us."
Talking about the writing process, the axeman went on, "Most of the music was written before [William] got involved. So it is a similar thing [having the vocalist brought in last] actually. But everybody is definitely in this band, it's a real democracy." Weinman is the brainchild of his primary outfit and is enjoying the role reversal sharing band duties, stating, "You know, it's a little different for me, it's been great. Because Dillinger has obviously been my baby since the beginning. You know while everyone contributes, it has always been… it was my vision and baby. So with GTO it's really a combination of all the elements, all the pieces. So it's really interesting, it's been great for me to collaborate like that." As for the result, he is pleased, adding, "And I think when you hear it, it really does sound like all of us in one band somehow."
Giraffe Tongue Orchestra is rounded out by Thomas Pridgen, former drummer for the Mars Volta and bassist Pete Griffin who plays in Dethklok. The group were busy working on their debut album in the studio at the end of last year.
Top 50 Hard Rock + Metal Debut Albums
10 Best Rock + Metal Replacement Singers