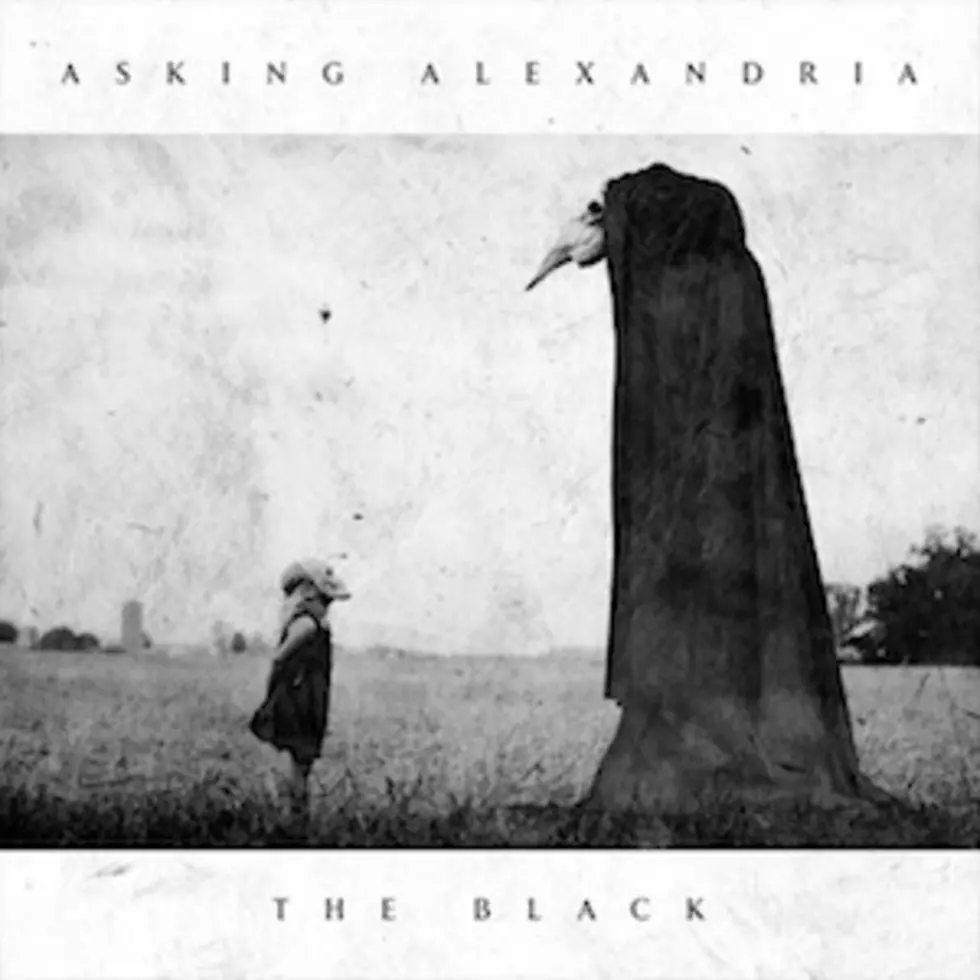 Asking Alexandria, 'The Black' – March 2016 Release of the Month
Sumerian
The votes have been tallied and we've got a winner for Loudwire's March 2016 Release of the Month. Asking Alexandria's latest album, The Black, led wire to wire, though it did face some stiff competition from American Head Charge's latest effort, Tango Umbrella, en route to the title. Mudface's The Bane of Existence and Metal Church's XI also put up solid numbers while finishing back of the two frontrunners.
The victory is just the latest sign that Asking Alexandria are on the right track after undergoing a singer change. After the band's last album, the group underwent a tumultuous split with Danny Worsnop. After doing some searching, the group arrived at Denis Stoff as their new vocalist. Guitarist Ben Bruce told us that Stoff's love for the band's music combined with his enthusiasm onstage won over the group and their fans.
"It made us all fall back in love with this band again and fall back in love with writing music and playing music together," says Bruce. "So, you know, when we go into the studio to record the album we were already super stoked on it. We were like having the best time of our lives essentially and it was just all around just good vibes, good energy, good time and we just felt like we were kids again, you know. It was just a lot of fun."
Fresh out of the gate, the band issued the triumphant single "I Won't Give In." The track went on to enter Loudwire's Cage Match Hall of Fame, while connecting with the band's fans. Bruce states, "For the band a lot of it's not giving up or giving in in the face of what could be considered the end. It's striving to carry on and do what you love to do, everyone can relate to that. There's always been a point in someone's life where they've been faced with a difficult decision where they could either pack it in and give up or they can stare it in the face, no – f–k you. This isn't going to defeat me, this isn't going to bring me down. You try and triumph."
The group followed with "Undivided," a song that was openly inspired by the frustration of being at odds on direction with their former singer Worsnop. "For me, that song was a part of the grieving process and being able to move on to the next level and the next stage in my life," says Bruce. "I think it was definitely a necessary song, not just for me but for the band and you know, now that we've got a lot of that off our chest it's onwards and upwards for us."
The band has also scored of late with the title track from The Black. Meanwhile, other favorite cuts on the disc include "Let It Sleep," a track that Bruce says is the heaviest song they've ever written, plus the anthemic rockers "Here I Am" and "Send Me Home."
"I think when people listen to this record, they're going to hear how excited we were when we were writing," says Bruce. "They're going to feel that energy that I think we almost lost along the way there. It sounds like the band we always were supposed to sound like. It's the record that we were always supposed to write but never had the chance to write."
Asking Alexandria's The Black arrives March 25, but you can already pre-order the disc digitally and physically. And fans can see Asking Alexandria on tour with Bullet for My Valentine as part of the "British Invasion" trek. While one leg is wrapping up, a second leg will follow later this spring. See the dates here.
Once again, congratulations to Asking Alexandria, as The Black has been voted by Loudwire's readers as the March 2016 Release of the Month.