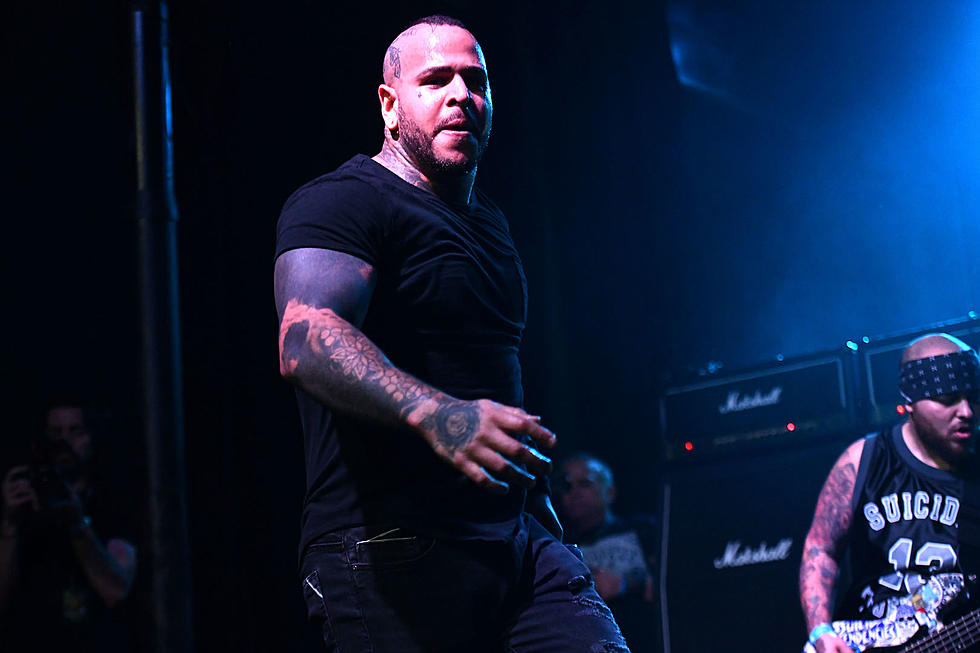 Bad Wolves Explore Relationship Fragility in New Song 'Sober'
Scott Dudelson, Getty Images
Bad Wolves are digging deeper into their upcoming album, N.A.T.I.O.N., delivering the mid-tempo radio-ready rock track "Sober."
The song, which plays out primarily over an acoustic guitar and a clap-along beat, digs into the fragility of a relationship with someone struggling with their sobriety, taking a turn along the way. Singer Tommy Vext shows the complexity of the emotional battle early on with the chorus, "Cause you said you're sober / Lying and I can't get closer / Tell me should I let you go / Tell me should I let you go." But as the track continues, it takes a tonal shift as the reason to fight pays off into a more uplifting vibe.
"The song is very personal to me about my recovery," says Vext. "The message is very powerful to not give up on ourselves or the people who are trying - who are really, really trying to make and better themselves." Take a listen to "Sober" below.
"Sober" feels like a rock radio ready hit, and it's the third single to come from the band's forthcoming album, following on the heels of "Killing Me Slowly" and "I'll Be There." The N.A.T.I.O.N. album is due Oct. 25, and you can currently get your pre-order in at this location.
Bad Wolves are currently off the road, but will play a couple of radio festival dates in late October (Oct. 25 in Dallas and Oct. 26 in Oklahoma City) before setting out on a North American tour with Five Finger Death Punch, Three Days Grace and Fire From the Gods in November and December. The beginning of 2020 will see them heading to Europe for dates with their old pals Five Finger Death Punch and metal icons Megadeth. Stay up to date on the band's touring and get ticketing info here.
Best Rock Songs of 2019 ... So Far