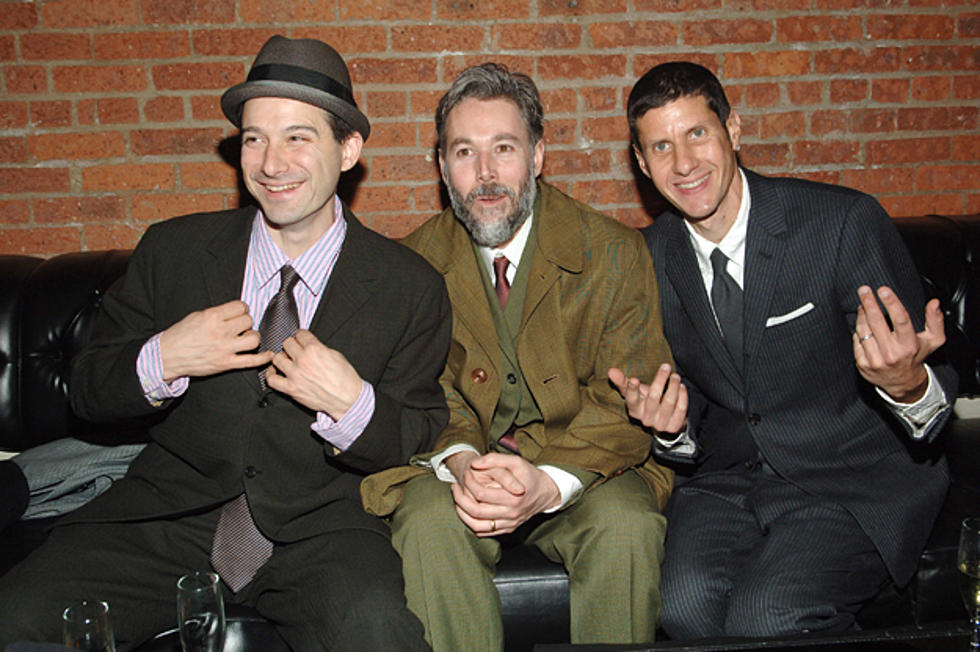 Beastie Boys Ad-Rock and Mike D Comment on Death of Adam 'MCA' Yauch
The music world suffered a great loss when legendary hip hop artist and founding Beastie Boy Adam "MCA" Yauch lost his battle with cancer. After an outpouring of support and condolences from artists and fans alike, surviving Beastie Boys Ad-Rock and Mike D have spoken out on the tragic loss of their friend and bandmate.
Rockers from Kid Rock to Perry Farrell have offered their feelings on the loss of Yauch, who passed at the age of 47 last week, but the only thing we had heard from the Beastie Boys' camp came in the form of an official statement that was posted on their website the day of the tragedy. Adam "Ad-Rock" Horowitz was the first member of the band to address the situation publicly -- taking to the band's official website to express his gratitude for all the kind words about their friend.
As you can imagine, s--- is just fkd up right now. but i wanna say thank you to all our friends and family (which are kinda one in the same) for all the love and support. i'm glad to know that all the love that Yauch has put out into the world is coming right back at him.

thank you.
Social networking sites aren't the only places that condoloences for MCA have been expressed -- the May 6 episode of Saturday Night Live honored Yauch's memory with an excerpt of a Beastie Boys performance and the HBO premiere of the Rock and Roll Hall of Fame induction ceremony -- where the Beastie Boys were inducted -- was also dedicated to the late musician. Michael "Mike D" Diamond shared a photo of a Yauch tribute which appeared on the jumbo-tron at Madison Square Garden (pictured below) when he took to Facebook to express his gratitude for all the support:
I know, we should have tweeted and instagrammed every sad, happy and inspired thought, smile or tear by now. But honestly the last few days have just been a blur of deep emotions for our closest friend, band mate and really brother. I miss Adam so much. He really served as a great example for myself and so many of what determination, faith, focus, and humility coupled with a sense of humor can accomplish. The world is in need of many more like him. We love you Adam. BTW this photo sent to me by a friend, (thanks Saslow) is just one awesome example of how NYC is such a unique place that amidst it's huge size and frenetic pace it really opens up it's heart in so many ways and on on so many levels in times like these. And though it makes me cry sometimes, it has been really amazing and moving to see.
Mike
Yauch lost his nearly three-year battle with cancer of the parotid gland and lymph node on Friday, May 4. He is survived by his wife Dechen, daughter Tenzin and an amazing body of work that will be celebrated for many years to come.